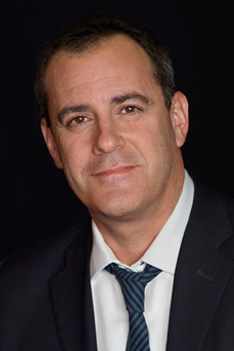 David Nevins
President of Entertainment
Showtime Networks Inc.
David Nevins, President of Entertainment of Showtime Networks Inc., is responsible for developing, acquiring and supervising all aspects of programming for all of the Showtime Networks channels. The first project greenlit by Nevins at the network, HOMELAND, rates as the best performing freshman series in network history and was the recipient of the Golden Globe® and Emmy® for Outstanding Drama Series for Best Television Series, Drama, as well as a prestigious Peabody Award. Under his tenure, SHOWTIME has launched six consecutive hit series, with HOMELAND, SHAMELESS, THE BORGIAS, EPISODES, THE BIG C and HOUSE OF LIES – and three of those series, SHAMELESS, HOMELAND and HOUSE OF LIES, rank among the network's top four rated shows. Nevins also helped develop and has ordered to series two new one-hour dramas that are already highly-anticipated – RAY DONOVAN, which boasts an all-star cast led by Liev Schreiber in the title role (and in his first series regular role), and MASTERS OF SEX, starring acclaimed actors Michael Sheen and Lizzy Caplan, who will portray the real–life pioneers of the science of human sexuality, William Masters and Virginia Johnson.
Prior to joining SHOWTIME, Nevins was an Emmy® Award-winning producer and veteran network and studio programming executive. He served as President of Imagine Television from July 2002 until June 2010, where he oversaw development, production and acted as executive producer on all Imagine Television shows. Under his leadership, Imagine produced the Golden Globe®-nominated ARRESTED DEVELOPMENT, LIE TO ME, PARENTHOOD, the new NBC comedy FRIENDS WITH BENEFITS, and the critically acclaimed series FRIDAY NIGHT LIGHTS, which has received honors from the American Film Institute (AFI) for Television Program of the Year and the prestigious George Foster Peabody Award. Nevins was nominated for an Emmy Award this year as an executive producer for the final season of FRIDAY NIGHT LIGHTS. He also oversaw production for the Emmy and Golden Globe® Award-winning series 24. In addition, Nevins executive produced SHARK, MISS MATCH, SAVED and QUINTUPLETS.
Prior to joining Imagine, Nevins served as Executive Vice President, Programming, at Fox Broadcasting Company, where he oversaw all development and current programming for both comedy and drama series. During his three-year tenure, he developed the Emmy and Golden Globe award-winning drama 24, and was also responsible for the development of THE BERNIE MAC SHOW, BOSTON PUBLIC and ANDY RICHTER CONTROLS THE UNIVERSE.
Previously, Nevins served as Senior Vice President, Primetime Series at NBC, where he was responsible for the development and ongoing creative supervision of such renowned dramas and comedies as ER, THE WEST WING, WILL & GRACE, HOMICIDE: LIFE ON THE STREET and LAW & ORDER: SVU.
Nevins graduated with a Bachelor of Arts from Amherst College in Amherst, Massachusetts. He and his wife, Andrea, live in Los Angeles with their daughter, Clara, and two sons, Charlie and Jesse.