A Showtime Original Series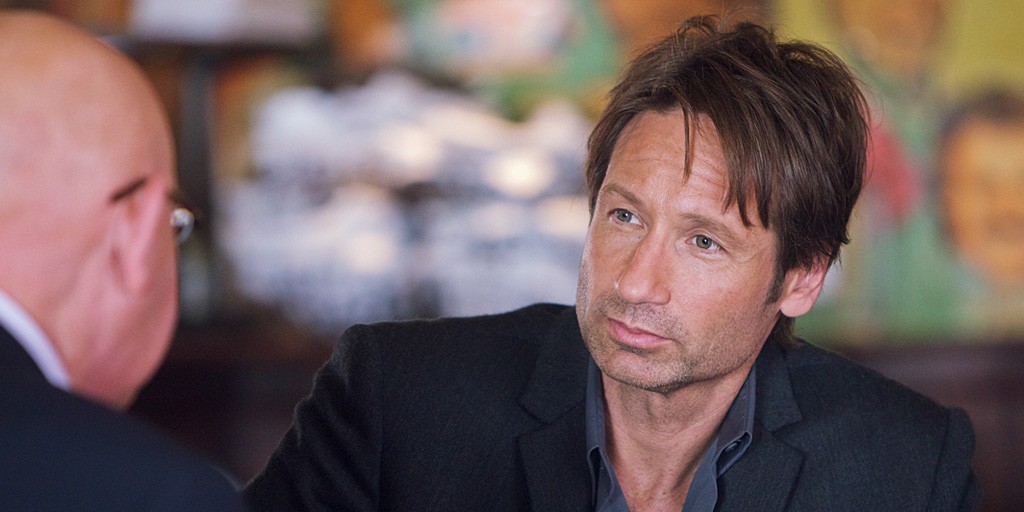 ABOUT THE SERIES
When fast-living novelist Hank Moody left the literary haunts of New York for the pleasure seeking splendors of LA, he thought he'd have fame, fortune and the love of a good woman. Now his personal life is in shambles, his career is on the brink of self-destruction and he still just can't stop yielding to every temptation. Golden Globe® winner David Duchovny stars in the Showtime Original series that takes you on a wild, witty, and sexy ride in the California fast lane.
What Happened Last Season?
After blowing every chance at love & happiness -- and burning every bridge in Hollywood -- Hank Moody is finally ready to put the past to bed. But as always, old indiscretions turn up to bite him squarely in the ass. Could it be too late to pull off a happy ending? Golden Globe® winner David Duchovny returns in a new season of CALIFORNICATION.
To get up to date on storylines, check out episode summaries and show scenes.