New Season Coming in 2014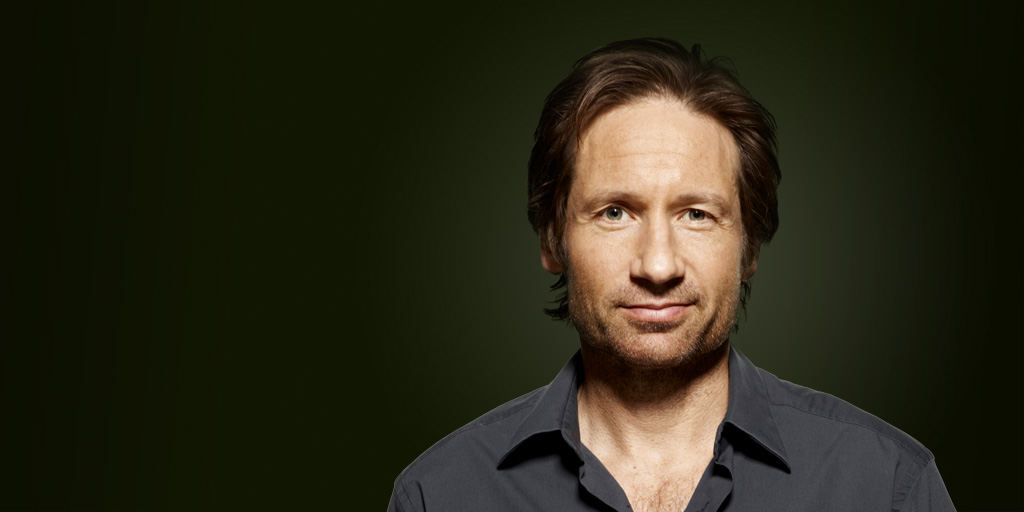 Hank Moody
Life has been a rocky road of ups and downs for famed novelist and NYC transplant Hank Moody since he relocated to Los Angeles. He suffered through a crappy Hollywood adaptation of his prized tome, a single, tumultuous term as college professor, a felony conviction, and a near death experience at the hands of a psychopathic ex. Despite an intervention and a stint in rehab, Hank owns all his vices -- drink, drugs, and women -- with a refreshing sense of honesty and unapologetic candor. He's holding it together while falling apart, and he doesn't mind one bit.
David Duchovny
David Duchovny was born and raised in New York City. He was on the road to earning his Ph.D. in English Literature when, to his family's eternal disappointment, he began acting. Subsequently, Duchovny emerged to become one of the most highly acclaimed actors in Hollywood. He is currently shooting the feature film AFTER THE FALL, in which he stars alongside Hope Davis and Timothy Hutton. In 2012, he starred in the indie film GOATS alongside Vera Farmiga, Graham Phillips, and Ty Burrell. He will soon be seen in the indie thriller PHANTOM alongside Ed Harris and William Fichtner.
For his work on the hit SHOWTIME® series CALIFORNICATION, Duchovny won the Golden Globe® in 2008 for Best Actor in a Comedy Series. From 1993-2002, he starred on Fox Television's monster hit THE X-FILES, which earned him a Golden Globe® Award for Best Actor in a Drama Series and two Emmy® nominations for Outstanding Actor in a Drama Series.
He bats right and throws right.