New Season Premiere: Sun, Jun 30 at 9 PM ET/PT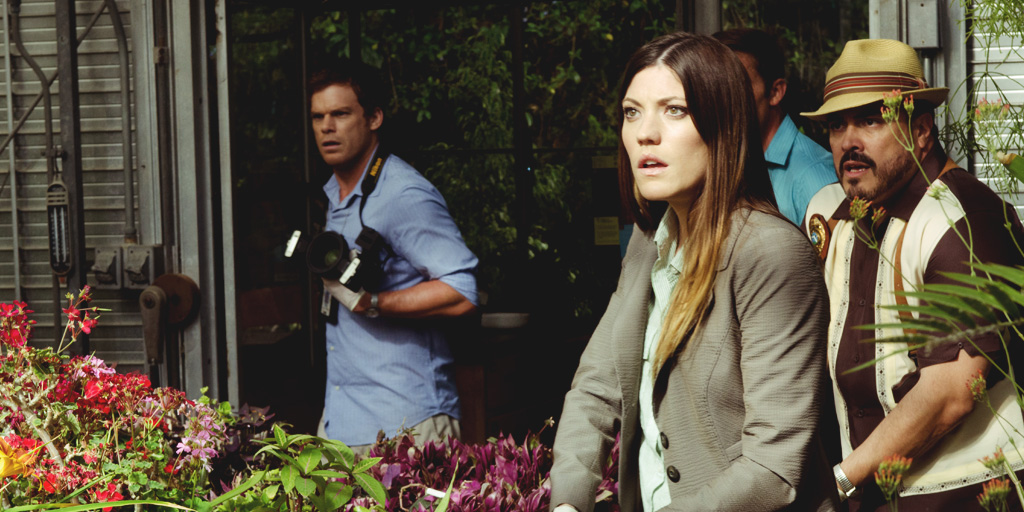 About the Series
He's smart, he's good looking, and he's got a great sense of humor. He's Dexter Morgan, everyone's favorite serial killer. As a Miami forensics expert, he spends his days solving crimes, and nights committing them. But Dexter lives by a strict code of honor that is both his saving grace and lifelong burden. Torn between his deadly compulsion and his desire for true happiness, Dexter is a man in profound conflict with the world and himself. Golden Globe® winner Michael C. Hall stars in the hit Showtime Original Series.
What Happened Last Season?
Dexter comes clean to Deb and finds true love with a fellow serial killer; Deb learns the hard way how difficult it is to keep Dexter's secret; LaGuerta gets closer to pinning the Bay Harbor Butcher killings on Dexter.
To get up to date on storylines, check out episode summaries and show scenes.