A Showtime Original Series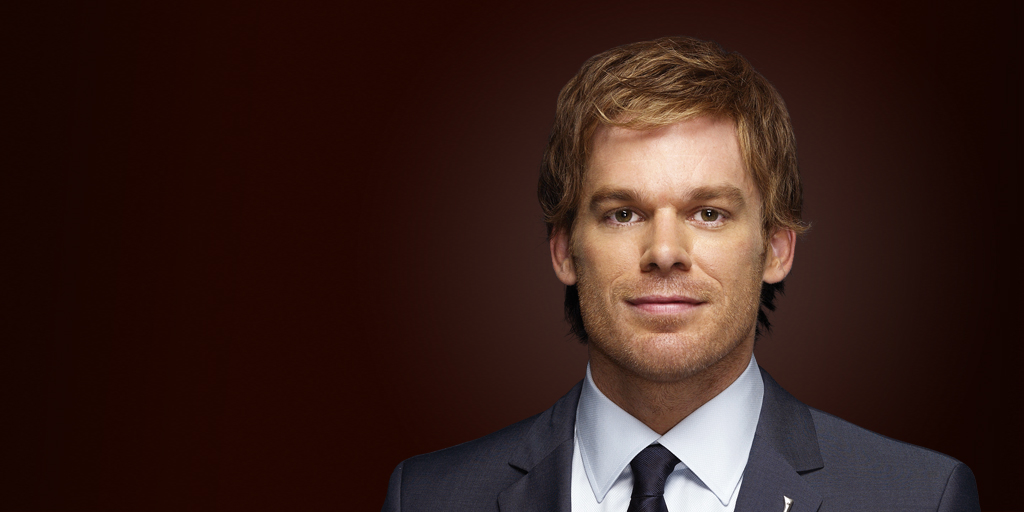 Dexter Morgan
He'll charm fellow officers with doughnuts, spend a Sunday doting on his young son, Harrison, or chop up a victim and toss the parts off the side off his boat. Hiding beneath the mundane exterior of Dexter, a seemingly shy blood spatter expert for the Miami police, is an obsession with meting out his own twisted brand of justice. Dexter kills according to a strict code established by his late father, Harry. But Dexter's carefully ordered reality is crumbling now that his sister Debra knows all and has become his unwilling accomplice.


Michael C. Hall
Moving from an uptight funeral director on SIX FEET UNDER to a serial killer on DEXTER, to Beat Generation figure David Kammerer in KILL YOUR DARLINGS, Michael C. Hall continues to illuminate humanity in transformative, complex characters.

A formally trained stage actor, Hall first made an impression as younger brother David Fisher on SIX FEET UNDER. During the series' five year run, Hall received nominations for an Emmy® and the AFI Male Television Actor of the Year Award.

For his performance as the title character DEXTER, Hall (who served as an executive producer) won Golden Globe and Screen Actors Guild awards in 2010 and the 2007 TCA Award for Individual Achievement in Drama. He also received five consecutive Emmy Award nominations. Hall recently made his directorial debut with "Every Silver Lining," the second episode of the eighth and final season.

Hall will continue to work with SHOWTIME to develop and executive produce AMERICAN DREAM MACHINE, a serial adaptation of Matthew Specktor's acclaimed novel about two generations of Hollywood royalty.

Hall appeared on the big screen as David Kammerer, the former professor obsessed with and later murdered by Lucien Carr (Dane DeHaan) in John Krokidas' KILL YOUR DARLINGS (Sony Pictures Classics) the Beat Generation drama that also stars Daniel Radcliffe as Alan Ginsberg. COLD IN JULY, Jim Mickle's feature adaptation of the Joe Lansdale cult novel in which Hall stars with Sam Shepard and Don Johnson, recently premiered to significant acclaim in US Dramatic Competition at the 2014 Sundance Film Festival.

A North Carolina native and graduate of NYU's MFA program in acting, Hall made his Broadway debut as the emcee in CABARET, directed by Sam Mendes and also portrayed Billy Flynn in CHICAGO. His New York stage credits also include MR. MARMALADE, MACBETH, CYMBELINE, TIMON OF ATHENS, HENRY V, THE ENGLISH TEACHERS, and CORPUS CHRISTI.

Hall will next appear in the Broadway production of Will Eno's new dark comedy, THE REALISTIC JONESES, co-starring Toni Collette, Tracy Letts, and Marisa Tomei. Directed by Sam Gold, the play is about two suburban couples who discover they have an unsettling amount in common.