Season Premiere: Sun, Jan 12 at 10:30 PM ET/PT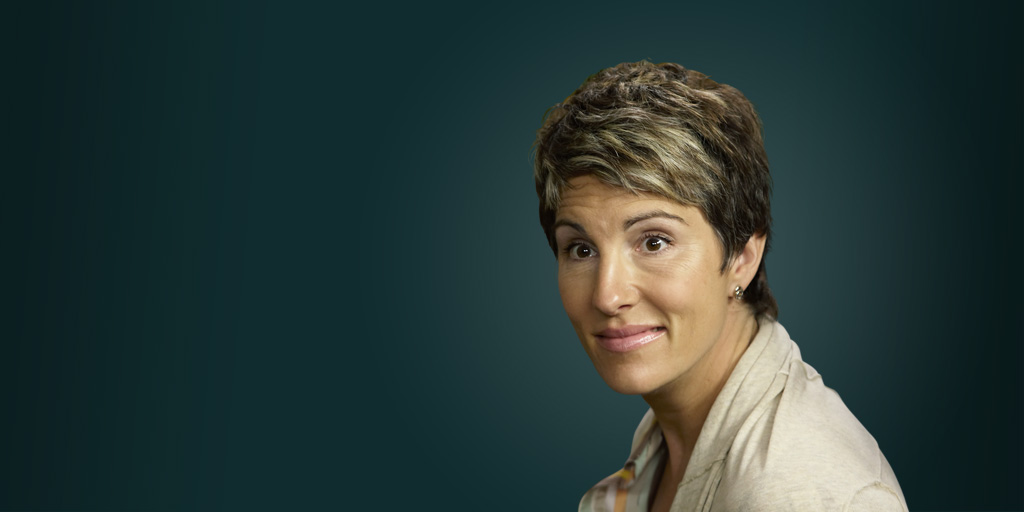 Beverly Lincoln
Regrets? She's had a few... "Pucks" is on the air, but Beverly's marriage is off. The quick-witted writer's world has imploded after her husband and co-creator Sean found out she had sex with Matt. Now Beverly's in the awkward position of seeing both Matt and Sean every day as she deals with even more insane network notes. She misses her husband, and needs "Pucks" to stay on the air -- if it's canceled, so is her stint in LA and she's worried Sean will divorce her back in London. Getting screwed in LA is far worse than Bev could've ever imagined.
Tamsin Greig
Tamsin Greig is reunited with her GREEN WING co-star, Stephen Mangan, in EPISODES. Her performance as Dr. Caroline Todd won her both a BAFTA nomination and The Royal Television Award for Best Comedy Performance for GREEN WING in 2006.
She has starred in episodes of the ground-breaking series PEOPLE LIKE US, DR. WHO, WHEN I'M 64, for the BBC, but she gained recognition and a British Comedy nomination for her television role as Fran Katzenjammer in Channel 4's BLACK BOOKS with Dylan Moran and Bill Bailey.
She played the lead, Alice, in LOVE SOUP and Edith Frank, Anne Frank's mother in the BBC's THE DIARY OF ANNE FRANK, and Miss Bates in the BBC's Classic serial of Jane Austen's EMMA, and Beth in WHITE HEAT.
In the theatre, she won both the Laurence Olivier and Critics Award for her performance as Beatrice in the RSC's production of MUCH ADO ABOUT NOTHING and received critical acclaim and an Olivier nomination for her performances in THE LITTLE DOG LAUGHED, GETHSEMANE, and GOD OF CARNAGE, opposite Ralph Fiennes. Greig was nominated for a BIFA for her lead role in the film TAMARA DREW, directed by Stephen Frears. She most recently starred in JUMPY at the Royal Court Theatre.
She was nominated for a British Comedy Award for playing Jacqueline "Jackie" Goodman in the Channel 4 comedy FRIDAY NIGHT DINNER.