New Season Premiere: Sun, Sep 29 at 9 PM ET/PT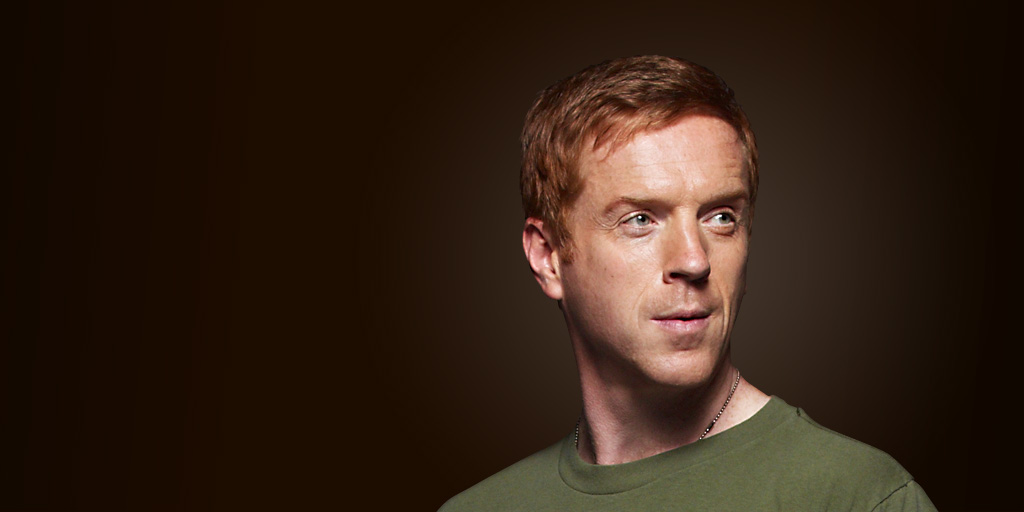 Nicholas Brody
After being rescued in Afghanistan, Marine Sergeant Nicholas "Nick" Brody returned to the U.S. as a hero, but also a changed man. He'd been turned by al-Qaeda and its terrorist leader, Abu Nazir. Luckily, Nick's first attempt as a suicide bomber failed, but now Congressman Brody is widely touted to be Vice President Walden's running mate. Both his connection to Nazir and his relationship with his family will be tested, as his past, including his complex relationship with former lover and interrogator Carrie Mathison, returns to haunt him.
Damian Lewis
With an expansive list of diverse film, theatre and television credits, Emmy® and Golden Globe® nominated actor Damian Lewis has evolved into one of this generation's most respected and sought-after actors.
Lewis can be seen co-starring in THE SWEENEY, a film adaptation of the popular '70s UK television series in which a pair of London Metropolitan police officers takes on the criminal underworld. The action/crime drama, directed by Nick Love, also stars Ray Winstone, Hayley Atwell, and Ben Drew.
Lewis recently completed filming the role of Lord Capulet in the Carlo Carlei directed adaptation of ROMEO AND JULIET, written by Oscar® winning screenwriter Julian Fellowes. The film also stars Hailee Steinfeld, Douglas Booth, Paul Giamatti, Natascha McElhone, and Lesley Manville. While true to its original period setting, this version of the film is designed to draw a younger, new-generation audience. Fellowes is producing, along with Amber Entertainment, Generator Entertainment, Swarovski Entertainment and Echo Lake Entertainment.
Lewis first came to the attention of American audiences in 2001 with his Golden Globe nominated performance as World War II hero Richard Winters in the award-winning HBO miniseries BAND OF BROTHERS, directed by Steven Spielberg and produced by Tom Hanks. He also starred as Soames Forsyte in the acclaimed British production of The Forsyte Saga, Series I and II. From 2007-2009, Lewis starred as the complex and eccentric Detective Charlie Crews in two seasons of the NBC drama series LIFE. In April 2012, Lewis appeared for a fourth time as a guest host on the iconic British television panel quiz show HAVE I GOT NEWS FOR YOU, which airs on BBC1.
Lewis' other television appearances include the BAFTA-winning BBC miniseries WARRIORS, BBC's HEARTS AND BONES series, and JEFFREY ARCHER: THE TRUTH as the title character. In 2005, he starred in the World War II miniseries COLDITZ and portrayed Benedick in the BBC's updated SHAKESPEARE RETOLD version of MUCH ADO ABOUT NOTHING.
Additional film credits include David Gordon Green's YOUR HIGHNESS, Rupert Wyatt's THE ESCAPIST, BRIDES, CHROMOPHOBIA, KEANE, THE SITUATION, DREAMCATCHER, STORMBREAKER, and THE BAKER, which he also co-produced through his production company, Picture Farm.
Lewis always felt a strong connection to the stage, and has given brilliant performances as some of Shakespeare's legendary characters, including Romeo in ROMEO & JULIET and the title character in HAMLET. After training at the Guildhall School of Music & Drama, Lewis joined the British theatre community and appeared in a number of plays between 1993-98, primarily as a member of the Royal Shakespeare Company. During that time, he starred as Laertes in Jonathan Kent's Broadway production of HAMLET opposite Ralph Fiennes. He also played the role of Hamlet at Regent's Park Open Air Theatre in London. In 2003, Lewis returned to the London stage opposite Helen McCrory in FIVE GOLD RINGS at the Almeida Theatre. He then starred in the 2005-06 National Theatre production of Ibsen's PILLARS OF THE COMMUNITY. Most recently, Lewis led an outstanding ensemble with Keira Knightley, Dominic Rowan, and Tara Fitzgerald in the 2009/2010 West End Comedy Theatre production of THE MISANTHROPE, directed by Thea Sharrock.
Lewis currently resides in London with his wife, daughter, and son.