New Season Premiere: Sun, Sep 29 at 9 PM ET/PT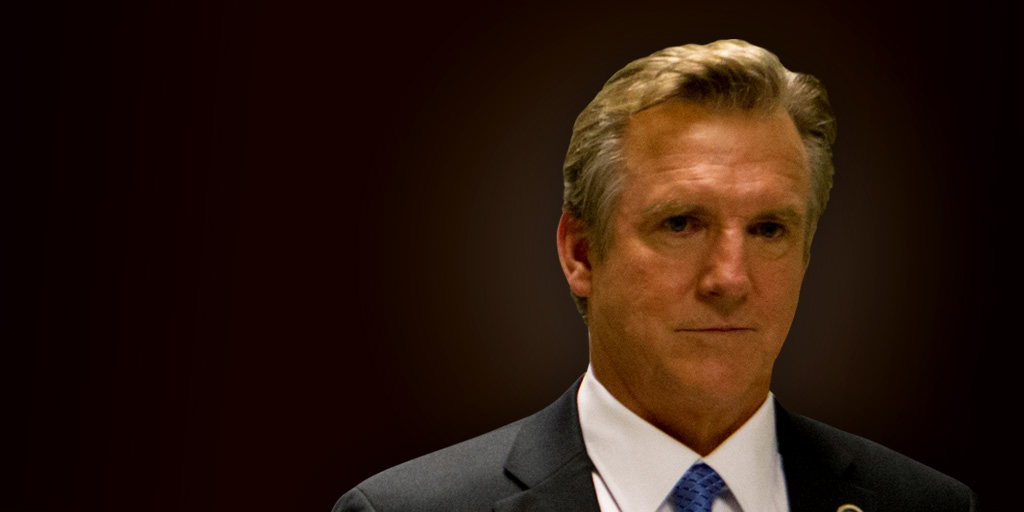 Vice President Walden
As the Vice President of the United States and former director of the CIA, William Walden sees rescued POW Nicholas Brody as a political goldmine. Brody accepted Walden's offer to run for the U.S. House of Representatives, and now Walden is considering him for an even greater role in the upcoming election. Their wives have become friends, but Congressman Brody doesn't harbor such close feelings for the VP, since Walden played a key part in the drone strikes that killed Abu Nazir's son (and Brody's beloved young charge).
Jamey Sheridan
Jamey Sheridan first gained notice on Broadway in ALL MY SONS, for which he earned Tony nomination. The next year he returned in LONG DAY'S JOURNEY INTO NIGHT. Soon he received acclaim for the title role of John Sayles' NBC drama SHANNON'S DEAL, and in Stephen King's miniseries THE STAND.
Sheridan plays the title role in HANDSOME HARRY, which premiered in competition at the 2009 Tribeca Film Festival. A selection of his films includes THE ICE STORM, SYRIANA, LIFE AS A HOUSE, HAMLET, THE CRADLE WILL ROCK, LUMINOUS MOTION, DESERT SAINTS, A STRANGER AMONG US, DISTANT THUNDER, ALL I WANT FOR CHRISTMAS, WHISPERS IN THE DARK, and WILD AMERICA.
On television Sheridan has turned in notable performances in movies like THE LOST CHILD, THE ECHO OF THUNDER, SPRING AWAKENING, and VIDEO VOYEUR.
Other Broadway credits include BILOXI BLUES and THE SHADOW BOX, and Off-Broadway Sheridan played Brutus in JULIUS CAESAR in Central Park and performed in KILLER'S HEAD at the Public. Other memorable roles: Alan Turing in BREAKING THE CODE at the Berkshire, and Sheridan's return to the role of James Tyrone, Jr. in MOON FOR THE MISBEGOTTEN at Williamstown.