New Season Premiere: Sun, Sep 29 at 9 PM ET/PT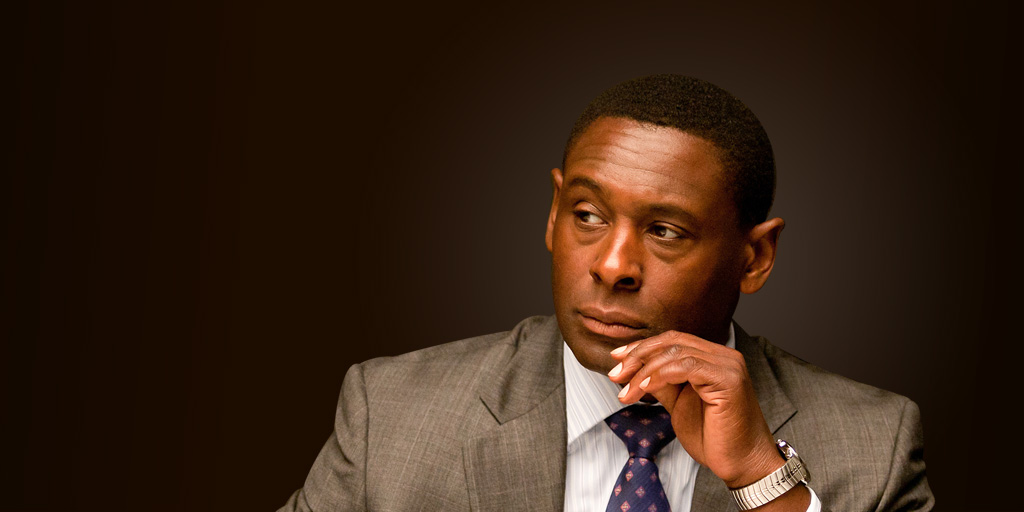 David Estes
As the youngest director of the Counterterrorist Center at the CIA, Carrie's boss, David Estes unceremoniously fired her when she refused to give up her pursuit of Marine Sergeant Brody. But with an international crisis rapidly escalating, the tough and uncompromising director is now out of options. Will he swallow his pride and turn back to Carrie for help?
David Harewood
David Harewood is a talented and versatile actor who has received huge critical acclaim across theatre, television and cinema. In 2012, Harewood was appointed a Member Of The Order Of The British Empire (MBE) by Queen Elizabeth II for Services To Drama.
A RADA graduate, David trained as a Shakespearean actor and has played many of the great Shakespearean protagonists on stage including Romeo, the charismatic rebel Hotspur in HENRY IV Parts 1 & 2, and a strong yet conflicted Anthony to Vanessa Redgrave's Cleopatra, amongst others. David headlined when he was cast by Sam Mendes as the first black actor to play Othello in the Royal National Theatre's 1997 production, hailed by critics as "gripping, intelligent and emotionally overwhelming."
In 2010, David wowed audiences as Martin Luther King Jr. in the premiere of Katori Hall's THE MOUNTAINTOP, set on the eve of Dr. Martin Luther King Jr.'s assassination, at the Trafalgar Studios. The play transferred to the West End and went on to win the Olivier Award for Best New Play. It transferred to Broadway the following season.
In addition to his theatrical performances, David boasts an extensive and impressive film and television career.
He also starred as another giant of the 20th Century, Nelson Mandela, in MRS. MANDELA for the BBC. Shot on location in South Africa, the film focused on the development of the relationship between Winnie (played by Oscar® nominee Sophie Okonedo) and her husband from their brief courtship in the '50s to the aftermath of Nelson's release from prison in 1990. The film is a subtle exploration of a remarkable relationship set against the backdrop of one of the greatest political struggles of the 20th Century. The drama also starred David Morrissey in the role of notorious police interrogator Theunis Swanepoel.
David played Freddie Graham in the BBC's compelling five-part thriller CRIMINAL JUSTICE alongside British institution Pete Postlethwaite and Ben Whishaw. The series was named Best Serial Drama at the BAFTA Television Awards in 2009. Additional credits include the BBC series ROBIN HOOD, FRANKENSTEIN'S WEDDING... LIVE IN LEEDS, and TREASURE ISLAND, directed by Steve Barron for Sky TV and SyFy.
Harewood compounds this impressive range of roles with his stunningly chilling performance as Captain Poison in Ed Zwick's Oscar nominated and rapturously received film BLOOD DIAMOND. Dramatically powerful and politically significant, David starred alongside Leonardo DiCaprio, Jennifer Connelly, and Djimon Hounsou to create one of the most terrifying and truly monstrous villains in modern cinema.