New Season Premiere: Sun, Oct 5 at 9 PM ET/PT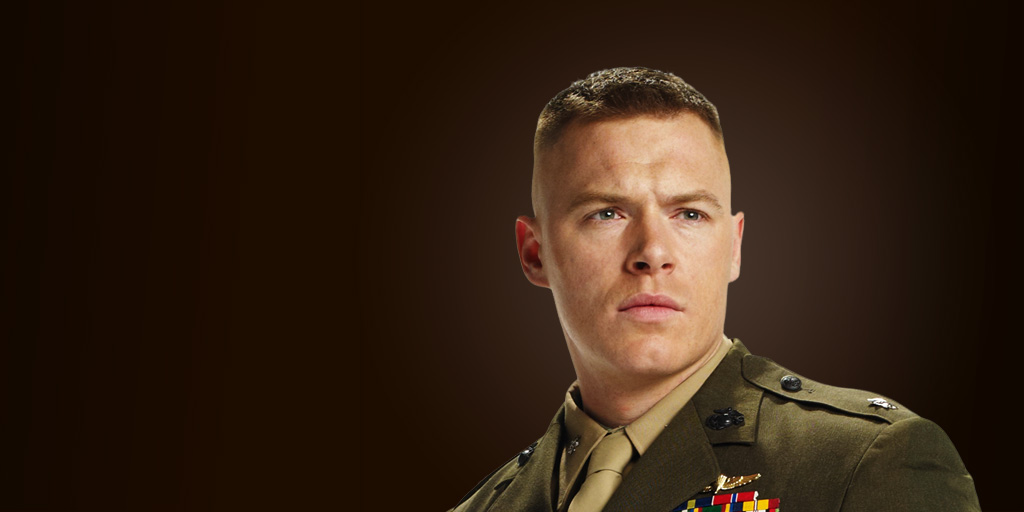 Capt. Mike Faber
Like everyone else, Brody's close friend and fellow Marine Mike Faber believed Brody to be dead, which was how he justified falling for the POW's wife, Jessica. After Brody returned, Mike was forced to give up his relationship with Jessica and return to being a family friend, despite his true feelings. Now his relationship with Brody continues to intensify. While Brody ascends the government ranks, Faber starts asking some difficult questions about Nick's past; questions Brody would prefer not to answer.
Diego Klattenhoff
Diego Klattenhoff was born outside of New Glasgow in Nova Scotia, and moved to Toronto to pursue acting at the age of 19. He studied in theatre workshops for a number of years while busing tables, bartending, and adapting to life in Toronto. Diego began studying with some of Canada's most respected acting coaches, including David Rotenberg, Bruce Clayton, and Rae Ellen Bodie, and eventually his dedication and persistence paid off. His first big break was in Mark Waters' MEAN GIRLS with Lindsey Lohan and Rachel McAdams.
Since then, Diego hasn't stopped working. He was Mike Callahan opposite Taylor Shilling in the NBC/Berman Braun/Universal Media Studios series MERCY. In the winter of 2010, he wrapped a co-starring role opposite Lynn Collins, Bruce McGill, and Michael Ealy in the independent film FIREBIRD; a recurring role on Dreamworks/TNT's series FALLING SKIES; as well as a recurring role on ABC TV Studios/CBS series CRIMINAL MINDS: SUSPECT BEHAVIOR. Prior to that, Klattenhoff received standout reviews for his performance in the Sundance 2010: U.S. Dramatic Competition entry THE DRY LAND, which also starred America Ferrera, Wilmer Valderama, Jason Ritter, and Melissa Leo, produced by Heather Rae (Frozen River) and executive produced by Sergio Aguero (Y TU MAMA TAMBIEN). Other credits include: a supporting role in the Gregor Jordan film, THE INFORMERS, adapted by Bret Easton Ellis; the lead role in the JJ Abrams/HBO drama pilot ANATOMY OF HOPE; and many guest appearances including 24, ER, and a recurring role on MEN IN TREES. On his 2012 hiatus, Diego filmed a role in Guillermo Del Toro's PACIFIC RIM.