New Season Premiere: Sun, Oct 5 at 9 PM ET/PT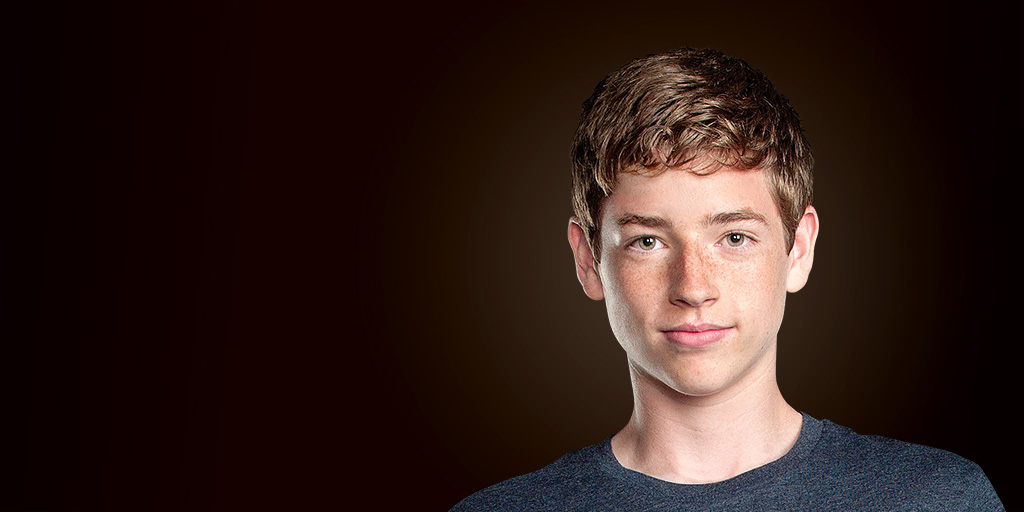 Chris Brody
Nick and Jessica's eager-to-please, self-conscious 13-year-old son Chris was too young to remember his father when he left. Like the rest of his family, Chris had trouble adjusting to his newly returned dad, but was ultimately happy to have him home. But as Nick Brody's lies begin to unravel, it becomes increasingly difficult for Chris' mom Jessica to shield her youngest child from the tension at home, and it hits the young, naive Chris hard.
Jackson Pace
Jackson Pace did his first commercial at the age of three and has been hooked ever since. He has been in feature films, TV movies, and a guest star on a number of television shows including CSI, CRIMINAL MINDS, and LAW & ORDER: CRIMINAL INTENT, and R.L. STINE'S THE HAUNTING HOUR.

Jackson feels it is important to give back and encourages his friends to do the same. He contributes to several fundraisers including Alex's Lemonade Stand, a non-profit organization that helps people open lemonade stands to raise money to find a cure for childhood cancer.

Pace lives with his parents, older brother Hunter, and his Weimaraner Tucker. He will be a high school freshman this year where he will play the midfield position "middie" on the school lacrosse team. During his free time he likes to hang out with his family and friends.