You're in total control of the viewing experience
Access special features, play games and watch sneak previews with the click of your remote - FREE with your SHOWTIME subscription. Contact your TV provider for availability in your area.
SHO SYNC FOR SMART TV
s
Play along with your favorite Showtime Original Series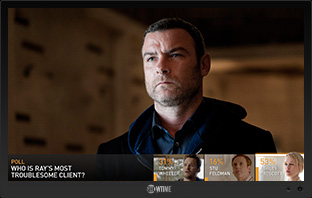 »
Experience SHO Sync on the big screen and interact using your Smart TV remote control. Make predictions, answer trivia, share your opinion and earn points and badges while you watch. Accurately syncs to the program whether you watch live or time shifted.
The Movie Channel Trivia Game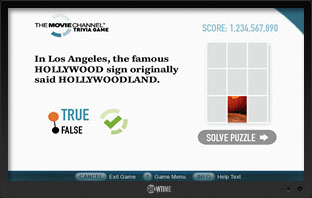 If your brain retains classic movie quotes but not Mom's birthday, this game is for you. Test your movie prowess in four different challenges: Multiple Choice, Find 3, Uncover This, and the Speed Round.
Currently available on DISH Network. Tune to channel 100 (Dish Home), select Games and then DishGAMES. You can play THE MOVIE CHANNEL TRIVIA GAME for FREE, even if you're not a subscriber to THE MOVIE CHANNEL or DISH GAMES.
Showtime TV Widget
You're running the SHO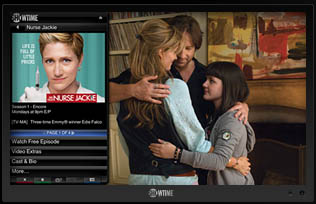 The ultimate guide to SHOWTIME. Get in-depth programming information, watch previews and sneak peeks and go behind the scenes of your favorite show. Get instant access to free sample episodes, video extras, games and other great features.
Currently available on select internet connected TVs from Samsung, Vizio, Toshiba and Sony with the Yahoo! Connected TV Widget platform. If the Showtime Widget is not already in your doc, you can add the free app from the on-screen Yahoo! Connected TV Store. Learn more about Yahoo! Connected TV.
For SHOWTIME TV WIDGET customer support, visit our FAQ.
Showtime Preview App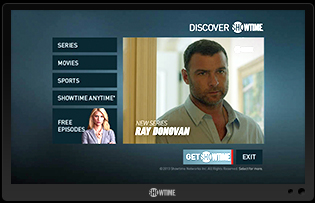 Now it's easier than ever to learn about SHOWTIME with your remote control. Non-subscribers can learn about hit SHOWTIME Original Series, movies and sports and watch free sample episodes. Best of all, subscribing to SHOWTIME is a snap – with just a few clicks of the remote, you can start enjoying SHOWTIME in no time.