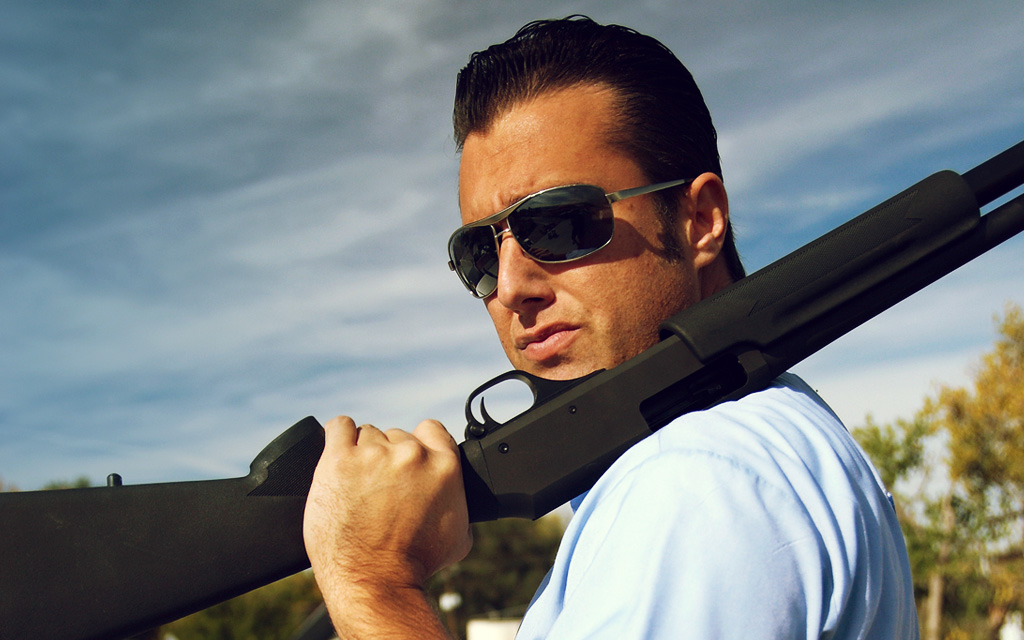 Get an extremely rare and uncensored look into the personal and professional lives of five hot guys in Vegas.

See if you can find the differences in each set of photos! Don't forget you're on the clock!

Enhance the live TV viewing experience of your favorite Showtime Original Series with the app for iPhone and iPad. Check out special features, trivia, polls, predictions, and more.
About the Series
Look who's packing. Reality series LOCK 'N LOAD goes inside Josh T. Ryan's Colorado gun shop to scope out who's buying and why. From teenage girls bonding with dad to avid weapon collectors, from veteran police officers to hunting enthusiasts, every customer has a story. LOCK 'N LOAD doesn't take sides or argue a political perspective. Instead, viewers on both sides of the gun debate can watch Ryan wield his quick-draw humor and inherent likeability in each exchange, making big-ticket deals over the blasts echoing from the on-site firing range.