New Episodes Coming in 2015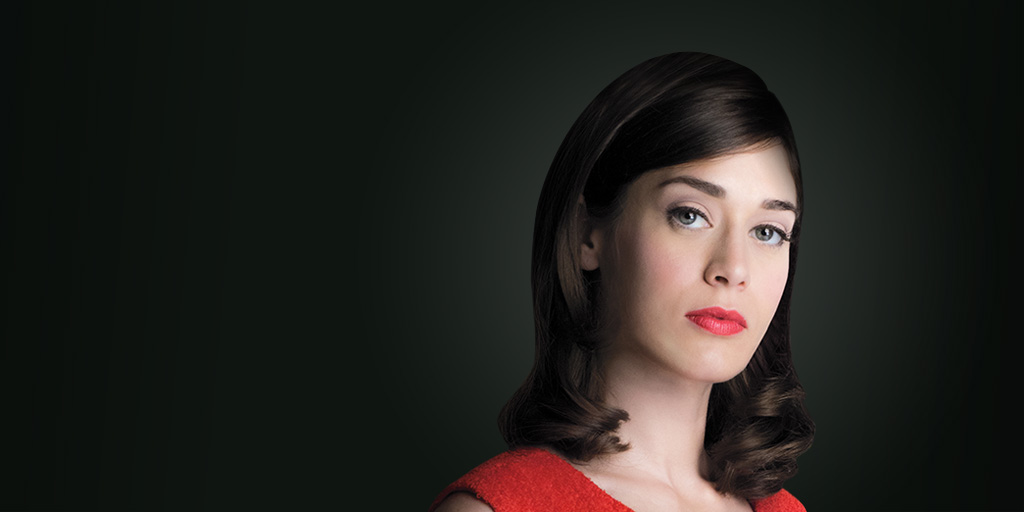 Virginia Johnson
A divorced mother anxious to have a meaningful career, Virginia Johnson is ahead of her time on many fronts. Smart, forthright, resourceful, and sexually uninhibited, she refuses to adhere to the norms that her society places on women. She is also compassionate and attuned to her emotions and those of others, which makes her the perfect counterpart for the repressed and socially awkward Dr. Masters. As first his assistant and then his research associate, she worked so closely with him on his study of human sexual response that they inevitably became willing participants in it. But when Masters attempted to pay for her sexual involvement in the study, she resigned and began a relationship with Dr. Ethan Haas who subsequently proposed marriage. But when Masters shows up at her door with a heartfelt apology, Johnson is left with another difficult choice involving her personal life and unconventional career.
Lizzy Caplan
On the big screen, Caplan can next be seen starring opposite James Franco and Seth Rogen in Columbia Pictures' THE INTERVIEW, directed by both Rogen and Evan Goldberg, set to be released this fall. Her additional film credits include the following: SAVE THE DATE; BACHELORETTE; 3, 2, 1...FRANKIE GOES BOOM; QUEENS OF COUNTRY; HOT TUB TIME MACHINE; JJ Abrams's sci-fi hit CLOVERFIELD, MY BEST FRIEND'S GIRL; CROSSING OVER; LOVE IS THE DRUG; CRASHING; THE LAST RITES OF RANSOM PRIDE; and her breakout role as Janice Ian in MEAN GIRLS. She also produced and starred in the short film SUCCESSFUL ALCOHOLICS, which premiered at the 2010 Sundance Film Festival.

Caplan's television credits include the lead role of Casey Klein on the critically-acclaimed comedy PARTY DOWN, a show which earned an AFI Award in 2009 and was named one of Time Magazine's Top 10 Shows of 2010, as well as roles on TRUE BLOOD, THE CLASS, for which she was named one of "10 Actors to Watch" by Daily Variety, RELATED, FAMILY GUY, AMERICAN DAD, TRU CALLING, UNDECLARED, and Judd Apatow's cult classic FREAKS AND GEEKS. Her recent guest star credits include roles on THE LEAGUE, KROLL SHOW, and NEW GIRL.

Caplan resides in her native Los Angeles.