New Season Premiere: Sun, Jul 13 at 10 PM ET/PT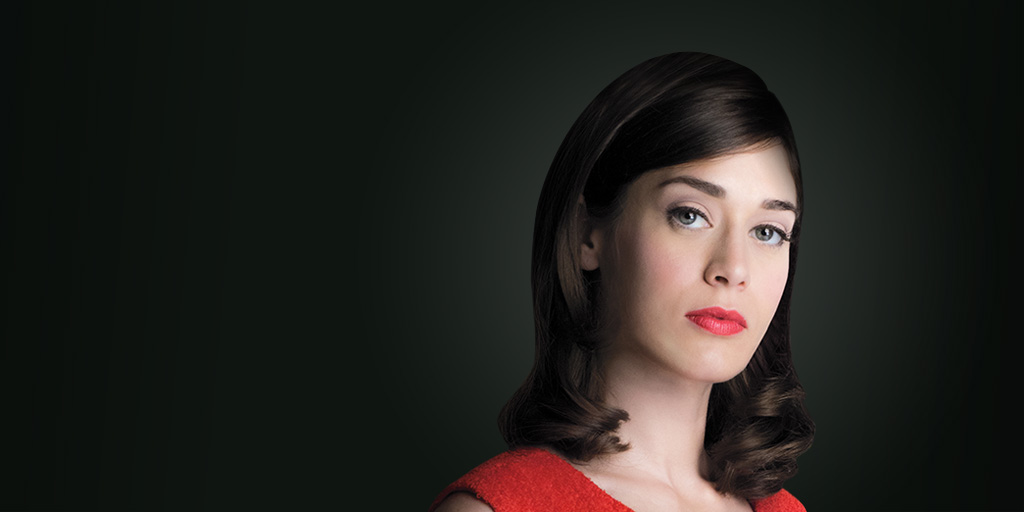 Virginia Johnson
A divorced mother anxious to have a meaningful career, Virginia Johnson is ahead of her time on many fronts. Smart, forthright, resourceful, and sexually uninhibited, she refuses to adhere to the norms that society places on women in 1950s St. Louis. She is also compassionate and attuned to her emotions and those of others, which makes her the perfect counterpart for the repressed and socially awkward Dr. Masters. She finagles her way into a position as his assistant, and is one of the few who fully appreciates the value of his research. But being a single working mother is not easy, and she is constantly faced with difficult choices between her children and her unconventional career, both of which suffer as a result.
Lizzy Caplan
Lizzy Caplan stars opposite Michael Sheen in the Showtime drama series about the lives of the sex researchers William Masters and Virginia Johnson, MASTERS OF SEX. In 2012, Caplan starred in SAVE THE DATE (Sundance Film Festival 2012) with Alison Brie, written and directed by Michael Mohan, BACHELORETTE, another 2012 Sundance Film Festival premiere, written and directed by Leslye Headland in which she starred opposite Kirsten Dunst and Isla Fisher, and 3, 2, 1…FRANKIE GOES BOOM, a comedy with Charlie Hunnam, Chris O'Dowd, and Ron Perlman.

In addition to her break-out role as Janice Ian in MEAN GIRLS, Caplan's film credits include the following: QUEENS OF COUNTRY; HOT TUB TIME MACHINE; JJ Abrams's sci-fi hit CLOVERFIELD, MY BEST FRIEND'S GIRL; CROSSING OVER; LOVE IS THE DRUG; CRASHING; and THE LAST RITES OF RANSOM PRIDE. She also produced and starred in the short film SUCCESSFUL ALCOHOLICS, which premiered at the 2010 Sundance Film Festival.

Caplan's recent television credits include a multi-episode arc on the hit Golden Globe-nominated comedy NEW GIRL, starring Zooey Deschanel, as well as the lead role of Casey Klein on the critically-acclaimed comedy PARTY DOWN, a show which earned an AFI Award in 2009 and was named one of Time Magazine's Top 10 Shows of 2010. Caplan also received raves for her performance as Amy, the vegan with a habit for vampire blood, on Alan Ball's award-winning HBO drama TRUE BLOOD, and further television credits include THE CLASS, for which she was named one of "10 Actors to Watch" by the Daily Variety, RELATED, FAMILY GUY, AMERICAN DAD, TRU CALLING, UNDECLARED, and Judd Apatow's cult classic FREAKS AND GEEKS.

Caplan resides in her native Los Angeles.