New Season Premiere: Sun, Jul 13 at 10 PM ET/PT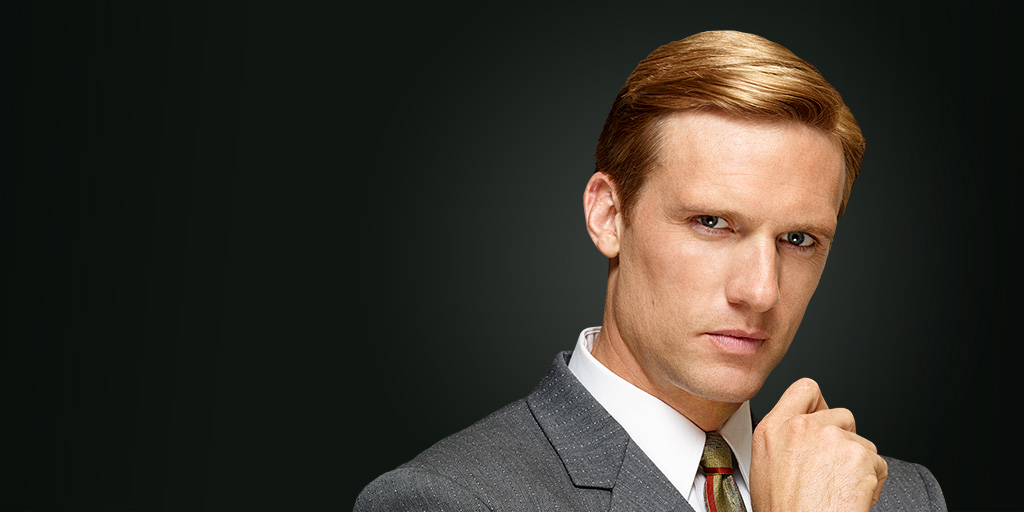 Dr. Austin Langham
The handsome, married doctor is one of the first volunteers for Dr. Masters' sex study. He and his fellow participant enjoy the experience together so much that they are left frustrated and bereft when they can no longer participate, leading to a crisis in Dr. Langham's personal life.
Teddy Sears

A talented actor dedicated to his craft, Teddy Sears has built a career across numerous hit television series with roles that consistently elevate his body of work in entertainment.

Over the course of his career, Sears has continued to build on his work appearing in a wide range of notable television series. Previous credits include TNT's legal drama RAISING THE BAR, when he starred as Richard Patrick Woolsley IV, the heir of a wealthy legal dynasty turned upstanding public defender. More recently, Sears was seen starring in the first season of FX's acclaimed series, AMERICAN HORROR STORY, where he played Patrick opposite Zachary Quinto's character.

Sears has guest starred in a number of notable television shows such as AMC's MAD MEN; HBO's BIG LOVE; NBC's long running crime drama LAW & ORDER; and the award-winning comedy series, UGLY BETTY. Beyond television, Sears starred alongside Colin Firth and Julianne Moore in the 2009 film A SINGLE MAN, which garnered praise from both critics and audiences.

Originally from Chevy Chase, Maryland, Sears graduated from the University of Virginia with a degree in Business Management. Following college, Sears moved to New York where he began his acting career, studying under acclaimed coach, William Esper.