New Season Premiere: Sun, Jul 13 at 10 PM ET/PT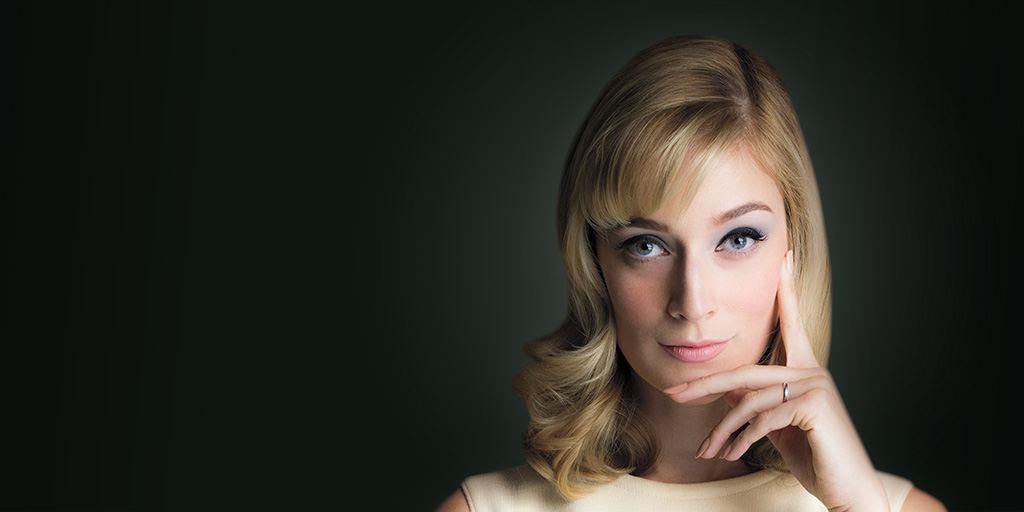 Libby Masters
Dr. William Masters' wife tries to put on a brave face about her marriage, but she is in distress over her seeming inability to conceive a child. She fears her husband's lack of intimacy is a result of her perceived condition and becomes increasingly desperate to solve the problem. She is also confounded by her husband's clinical interest in sex, but apparent lack of desire to share his passion in their marriage.
Caitlin FitzGerald
Caitlin FitzGerald is emerging as one of Hollywood's most engaging and talented young actresses. FitzGerald is best known for her film roles in IT'S COMPLICATED (starring opposite John Krasinski and Meryl Streep), TAKING WOODSTOCK, and NEWLYWEDS from Tribeca Film. FitzGerald was last seen starring in Ed Burn's film FITZGERALD FAMILY CHRISTMAS and Sony Pictures Classic's film DAMSELS IN DISTRESS opposite Greta Gerwig, Adam Brody, and Analeigh Tipton.

Recently, FitzGerald finished filming the romantic drama MUTUAL FRIENDS, which takes a closer look at the tension of relationships and connections of mutual friends in New York City.

FitzGerald's additional television credits include: GOSSIP GIRL, HOW TO MAKE IT IN AMERICA, MERCY, and LAW & ORDER: SVU.

FitzGerald splits her time between New York and Los Angeles.