New Season Premiere: Sun, Jul 13 at 10 PM ET/PT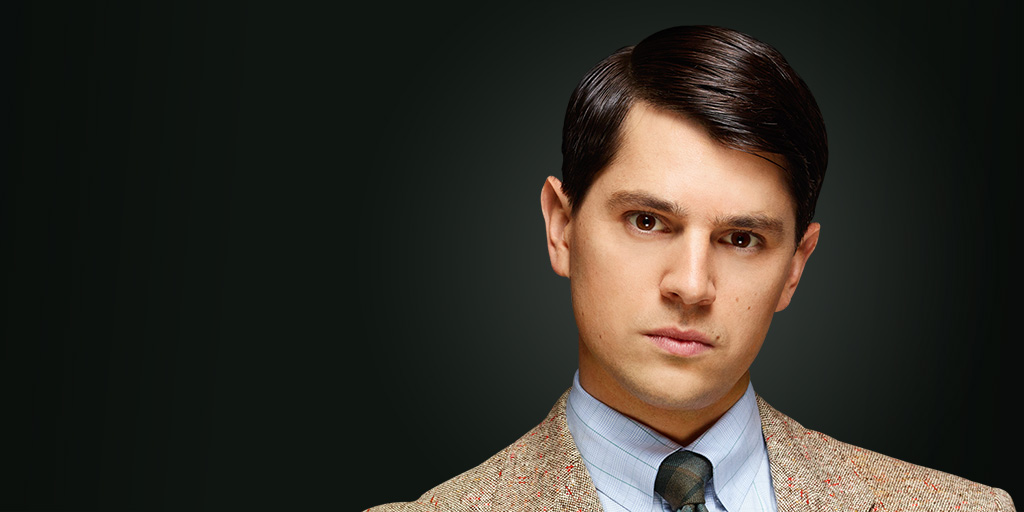 Ethan Haas
A brash young resident who works under Dr. Masters, Dr. Haas takes an immediate liking to the uninhibited Virginia Johnson. He is devastated when she calls off their budding romance and his extreme reaction jeopardizes their working relationship.
Nicholas D'Agosto
Nicholas D'Agosto is a compelling and critically acclaimed young actor whose credits span both television and feature film.

A native of Omaha, Nebraska, D'Agosto found acting through competitive speech tournaments and improvisation classes in grade school. While a senior at Creighton Preparatory School he landed his first professional role as Larry Fouch in Alexander Payne's ELECTION. He spent his next four years at college, graduating cum laude from Marquette University in Milwaukee, Wisconsin with degrees in History and Theatre.

After college, D'Agosto landed a leading role in writer/director Jeffrey Blitz's film ROCKET SCIENCE, which premiered at the 2007 Sundance Film Festival and won the Dramatic Prize for Directing.

He has since starred in Will Gluck's FIRED UP in 2009; in 2011 in FROM PRADA TO NADA for director Angel Gracia opposite Camilla Belle and Alexa Vega; in the drama DIRTY GIRL for director Abe Sylvia opposite William H. Macy and Milla Jovovich, and in FINAL DESTINATION 5, the most recent installment of Warner Brothers' popular horror franchise.

D'Agosto starred in the second season of the hit NBC series HEROES, and has appeared on numerous television series including THE OFFICE, SIX FEET UNDER, COLD CASE, WITHOUT A TRACE, and HOUSE.

D'Agosto often returns to the theatre. Among many plays performed during his time in Milwaukee, D'Agosto had the great honor of helping originate, as well as dramaturge and perform, the play CHOMSKY 9/11, based on Noam Chomsky's post-9/11 writings with the late avant-garde troupe, Theatre X. More recently, he has become an active member in the A2 Ensemble of LA's classical theatre troupe, the Antaeus Company, and completed the role of Tony Kirby in their fall 2012 production of YOU CAN'T TAKE IT WITH YOU to resoundingly positive reviews.

Upon moving to Los Angeles, D'Agosto undertook three years of Meisner Technique study with Sandy's long-time associate William Alderson.