New Episodes Coming in 2015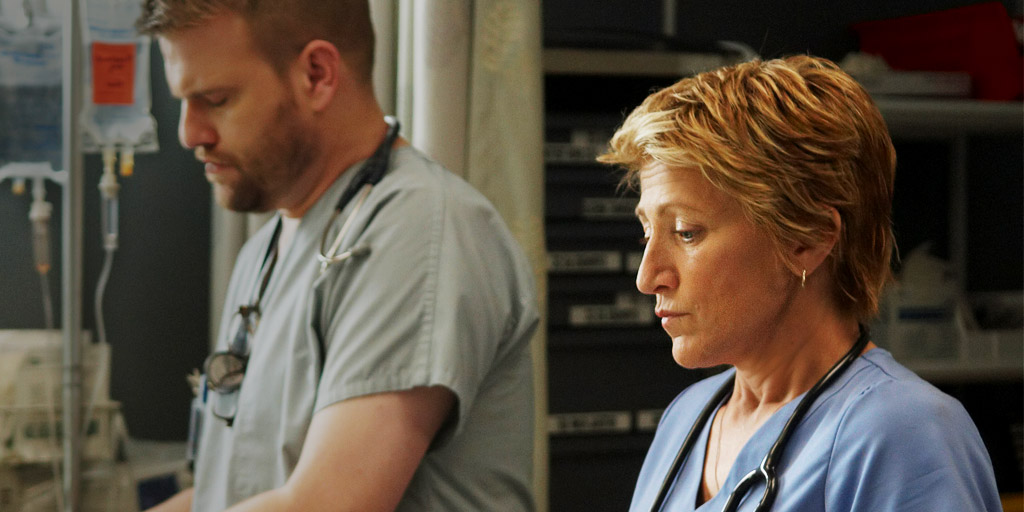 About the Series
Every day is a matter of life and death in a hectic New York City hospital, but for Nurse Jackie that's the easiest part. Between chronic back pain that won't quit, and a personal life on the constant edge of collapse, it's going to take a white lie here, a bent rule there, and a handful of secret strategies to relieve the pain, and stay one step ahead of total disaster. Three-time Emmy® winner Edie Falco stars in the critically acclaimed Showtime Original Comedy Series NURSE JACKIE.
What Happened Last Season?
The twisted and darkly funny NURSE JACKIE is back with a new season of little white lies and little blue pills. Jackie realizes sobriety is the ultimate cover for getting high, and now she's saving lives at work, taking care of her kids, and her boyfriend is loving the new her. She's got everyone fooled, but what goes up must come down.
To get up to date on storylines, check out episode summaries and show scenes.