Sundays at 9 PM ET/PT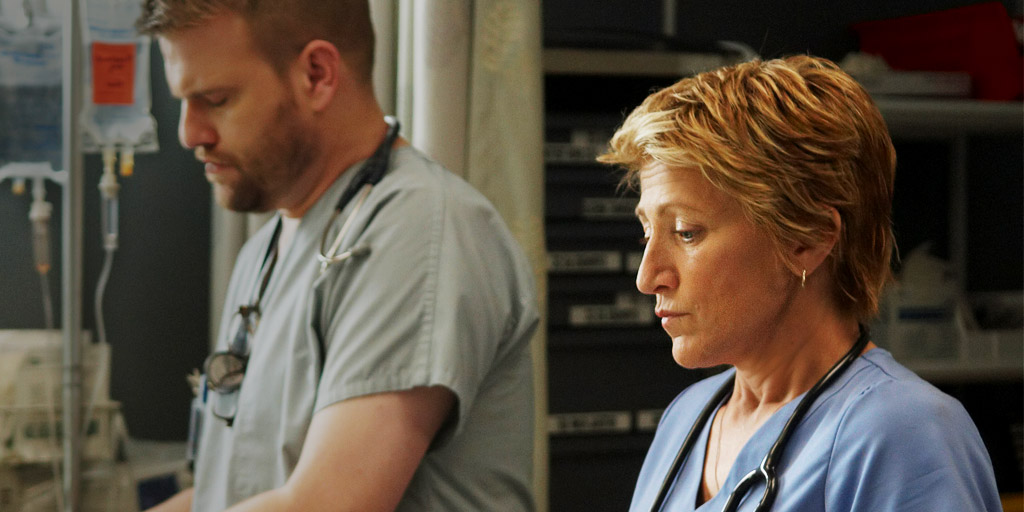 About the Series
Every day is a matter of life and death in a hectic New York City hospital, but for Nurse Jackie that's the easiest part. Between chronic back pain that won't quit, and a personal life on the constant edge of collapse, it's going to take a white lie here, a bent rule there, and a handful of secret strategies to relieve the pain, and stay one step ahead of total disaster. Three-time Emmy® winner Edie Falco stars in the critically acclaimed Showtime Original Comedy Series NURSE JACKIE.
What Happened Last Season?
Jackie begins a new relationship while struggling to remain sober; Coop tangles with a hot but incompetent new intern; Akalitus deals with memory loss; Grace rebels in a big way leading to a showdown between Jackie and Kevin.
To get up to date on storylines, check out episode summaries and show scenes.