Season Premiere: Sunday, April 13 at 9 PM ET/PT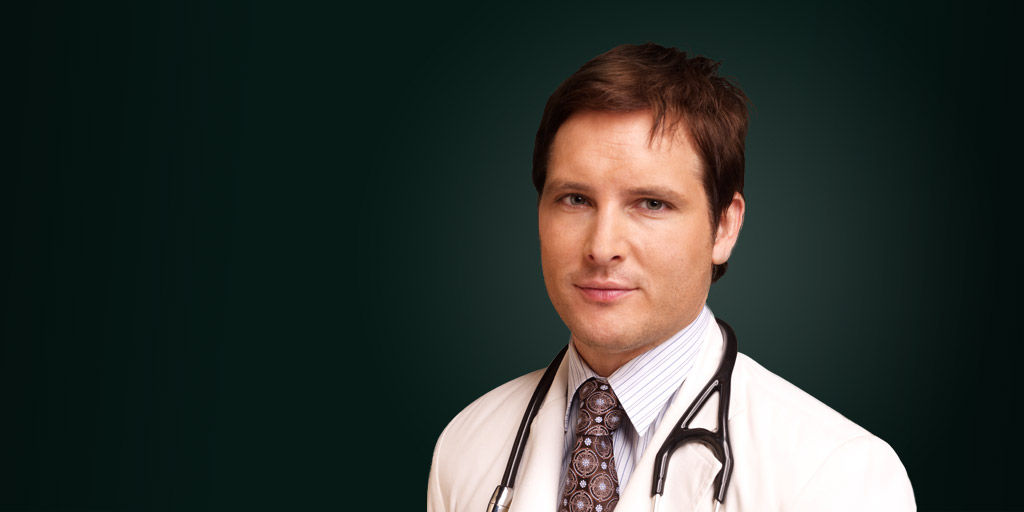 Dr. Fitch Cooper
Dr. Fitch "Coop" Cooper typifies the smug, Ivy League doctors who have trolled the hospital halls for decades on their way to the golf course, leaving the nurses to deal with the repercussions of their drive-by diagnoses. Coop was taken down a peg when passed over for head of the ER -- and now, his pursuit of a twisted new romance may threaten his chance to reestablish himself as a serious physician.
Peter Facinelli
Peter Facinelli recently appeared on the big screen as Dr. Carlisle Cullen in THE TWILIGHT SAGA: BREAKING DAWN PART 2. He also starred in the previous four installments of the blockbuster franchise, TWILIGHT, THE TWILIGHT SAGA: NEW MOON, THE TWILIGHT SAGA: ECLIPSE, and THE TWILIGHT SAGA: BREAKING DAWN PART I, all of which are based on Stephenie Meyer's #1 New York Times best-selling literary series.

Last summer, Facinelli traveled to Bogota, Colombia to film GALLOWS HILL, directed by Victor Garcia and written by Richard Do'Ovidio. He also recently completed work in the independent film FREEZER, which stars Dylan McDermott. His past film credits include Penny Marshall's RIDING IN CARS WITH BOYS with Drew Barrymore, THE SCORPION KING opposite Dwayne Johnson, the dramedy FINDING AMANDA with Matthew Broderick, TEMPTED with Burt Reynolds and Saffron Burroughs, a starring role in Walter Hills' sci-fi thriller SUPERNOVA with James Spader and Angela Bassett, THE BIG KAHUNA opposite Kevin Spacey and Danny Devito, DANCER, TEXAS, POP 81, FOXFIRE, alongside Angelina Jolie, and the cult classic CAN'T HARDLY WAIT opposite Jennifer Love Hewitt.

For television, Facinelli's past television credits include the following: a pivotal supporting role on the 2007 season of DAMAGES, FX's award winning legal thriller starring Glenn Close; a recurring role on the award winning HBO Series SIX FEET UNDER, for which he shared the cast's 2005 nomination for the SAG Award for Best Ensemble in a Drama; as well as a starring role in McG's sexy one-hour drama FASTLANE in 2003.

In 2010, Facinelli started a production company, A7sle Films. A7sle Films' first feature, LOOSIES, was released earlier this year by IFC. Facinelli wrote and starred in the fast-paced dramatic comedy about a successful pickpocket in the New York City subways. The company has produced projects across film, TV and digital platforms with Electus, 5x5, Boom Comics, College Humor, YouTube, ISH, and ARC Productions. A7sle Films has acquired the rights to several properties including STREET SOLDIER: MY LIFE AS AN ENFORCER FOR WHITEY BULGER AND THE BOSTON IRISH MOB by Edward Mackenzie Jr. and Phyllis Karas, MY NAME IS NOT ISABELLA Jennifer Fosberry's New York Times bestselling children's storybooks, and THE LAST WORD, a documentary that tells the chilling true story of Johnny Frank Garrett.

A graduate of NYU's Tisch School of the Arts, Facinelli splits his time between New York and Los Angeles.