New Episodes Coming in 2015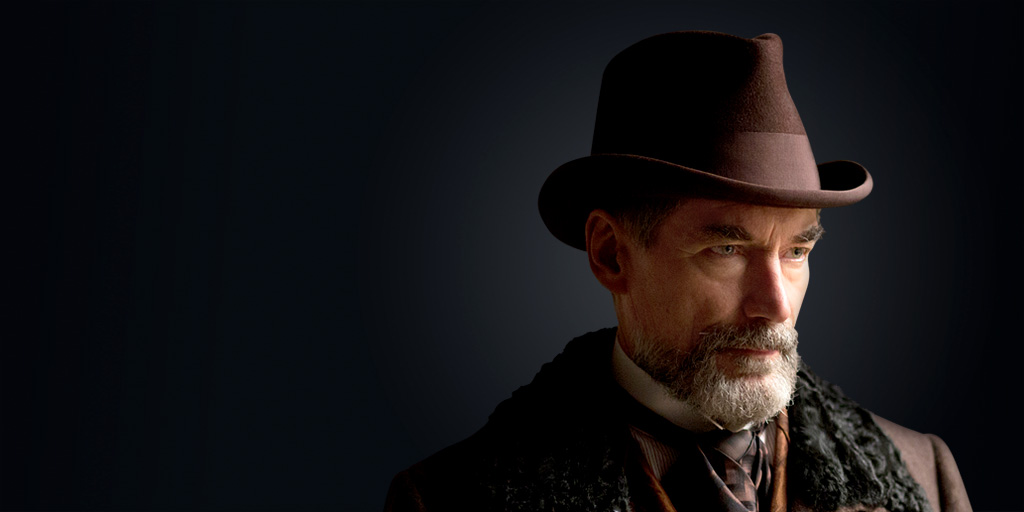 Sir Malcolm
A hardened African explorer on a deeply personal quest, Sir Malcolm has nonetheless paid a heavy price for his exciting career. Although his stately home is filled with marvelous souvenirs of his travels, it is devoid of family and loved ones. With Vanessa's help, he is determined to right the wrongs of his past, but his toughest journey lies ahead.


Timothy Dalton
Timothy Dalton trained at The Royal Academy of Dramatic Art in London. He was a member of Britain's National Youth Theatre and has worked extensively in both classical and modern theatre throughout Britain, including seasons with the Royal Shakespeare Company, The Prospect Theatre Company, and The National Theatre. His many roles have included Romeo, Prince Hal, Hotspur, Henry V, Petruchio, and Mark Antony. He played Cornelius Melody in the highly acclaimed London West End production of Eugene O'Neill's A TOUCH OF THE POET, and most recently as Lord Asriel in the National Theatre's HIS DARK MATERIALS.


On television, his work has encompassed the BBC's classic production of JANE EYRE to the award-winning documentary on wolves IN THE WILD, which took him to within a few hundred miles of the North Pole. He has played in major British and U.S. network TV miniseries and dramas. His work includes the movies THE INFORMANT, POSSESSED, and MADE MEN. He recently appeared on NBC's CHUCK, winning TV Guide's Fan Favorite Villain of the Year. Dalton began his film career playing alongside Peter O'Toole and Katharine Hepburn in the Oscar-winning film THE LION IN WINTER. He has subsequently starred in many others, including MARY, QUEEN OF SCOTS, CROMWELL, WUTHERING HEIGHTS, AGATHA, FLASH GORDON, two JAMES BOND films: THE LIVING DAYLIGHTS and LICENCE TO KILL, HAWKS, THE KING'S WHORE, THE ROCKETEER, THE BEAUTICIAN AND THE BEAST, TIMESHARE, AMERICAN OUTLAWS, LOONEY TUNES, HOT FUZZ, TOY STORY 3, and THE TOURIST.