New Season Premiere: Sun, July 13 at 9 PM ET/PT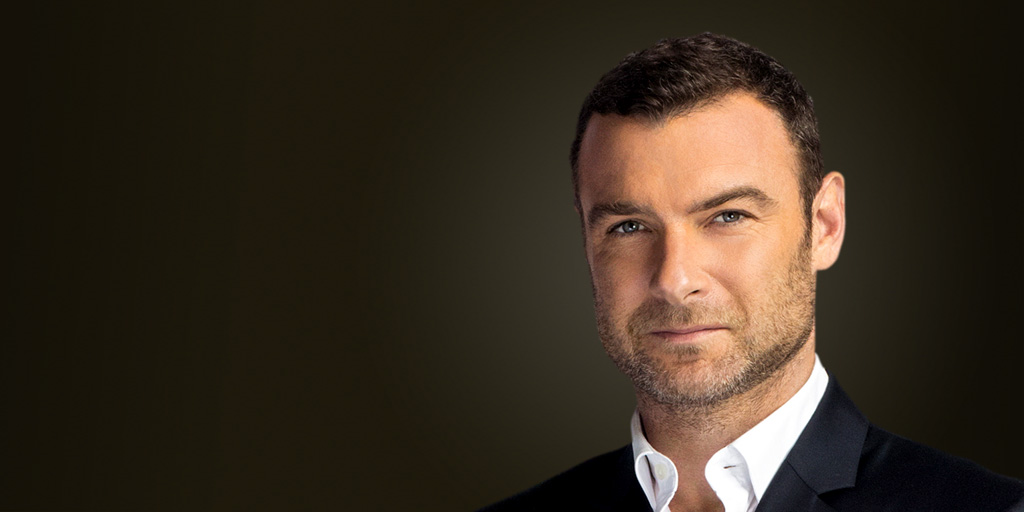 Ray Donovan
Ray Donovan is a man of many faces. He's a cool, sophisticated Hollywood player but also a ruthless south Boston thug. He's a devoted family man who has trouble resisting come-ons from attractive clients, and a consummate professional who is also easily pushed to violence. His job as a problem fixer for the Hollywood elite has helped lift him out of the working class and to within reach of the truly wealthy and powerful. But no amount of designer suits, sports cars or gold watches can completely mask his dark line of work or his humble roots. With his troubled brothers always calling, and his criminal father fresh out of prison, Ray might be unable to truly shake his past.
Liev Schreiber
Heralded as "the finest American theater actor of his generation" by the New York Times, Liev Schreiber repertoire of resonant, humanistic, and oftentimes gritty portrayals have garnered him praise in film, theatre, and television.


Schreiber most recently starred opposite Woody Allen and Sofia Vergara in FADING GIGOLO, a comedy written and directed by John Turturro. In the fall of 2012, Schreiber completed production on CLEAR HISTORY, directed by Larry David and starring Kate Hudson and Jon Hamm, as well as Lee Daniels' THE BUTLER, in which he portrays Lyndon B. Johnson. Schreiber also stars in Mira Nair's THE RELUCTANT FUNDAMENTALIST opposite Kate Hudson and Kiefer Sutherland, which premiered at the 69th Venice International Film Festival and screened at the 2012 Toronto International Film Festival.


Schreiber's many feature credits include GOON with Jay Baruchel and Seann William Scott; SALT with Angelina Jolie; X-MEN ORIGINS: WOLVERINE; DEFIANCE with Daniel Craig; REPO MEN; THE PAINTED VEIL; THE MANCHURIAN CANDIDATE, opposite Meryl Streep and Denzel Washington; THE SUM OF ALL FEARS; Ang Lee's TAKING WOODSTOCK; KATE & LEOPOLD; EVERY DAY; Michael Almereyda's HAMLET; SPRING FORWARD; THE HURRICANE; A WALK ON THE MOON with Diane Lane; The DAYTRIPPERS; Nora Ephron's MIXED NUTS; and Wes Craven's SCREAM trilogy.


His portrayal of Orson Welles in Benjamin Ross' RKO 281 brought Schreiber Emmy® and Golden Globe® Award nominations. His other telefilm credits include George C. Wolfe's LACKAWANNA BLUES and John Erman's THE SUNSHINE BOYS, opposite Woody Allen and Peter Falk. As one of the documentary medium's foremost narrators, he has lent his voice to such works as MANTLE, :03 FROM GOLD, A CITY ON FIRE: THE STORY OF THE '68 DETROIT TIGERS, NOVA, and NATURE.


In 2010, Schreiber received his third Tony® nomination for his role in Arthur Miller's A VIEW FROM THE BRIDGE alongside Scarlett Johansson. His performance as Ricky Roma in the 2005 Broadway revival of David Mamet's GLENGARRY GLEN ROSS, directed by Joe Mantello, earned him his first Tony Award. He was again a Tony nominee for his portrayal of Barry Champlain in the 2007 Broadway revival of Eric Bogosian's TALK RADIO, directed by Robert Falls. Other stage work includes the Public Theater's Shakespeare in the Park production of MACBETH, in the lead role opposite Jennifer Ehle, directed by Moisés Kaufman; IAGO; HAMLET; HENRY THE V; and CYMBELINE.


In 2005, Schreiber made his feature directorial debut with EVERYTHING IS ILLUMINATED, which he also adapted from Jonathan Safran Foer's best-selling novel of the same name. The film, starring Elijah Wood and Eugene Hutz, was named one of the year's 10 Best by the National Board of Review.