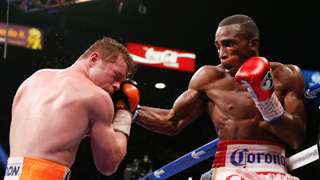 Cuban Boxers: The Best and the Busts
With Rances Bathelemy set to fight Sat, Steve Farhood takes a look at Cuban boxers.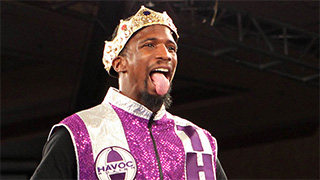 Willie Nelson: What's In a Name?
Willie Nelson (not that one) takes on Vanes Martirosyan in Saturday's co-main event.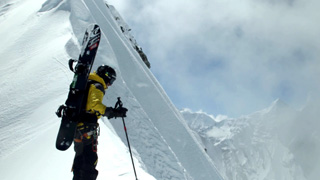 No Fall Zone - 60 Minutes Sports Full Segment
Jeremy Jones' wild rides on some on the steepest mountains inspired a generation.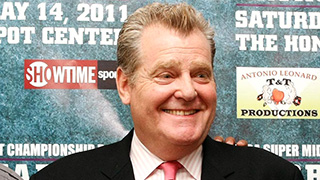 Larger Than Life Promoter Dan Goossen Dies at 64
All of us at Showtime are deeply saddened by the passing of promoter Dan Goossen.
Schedule

Thu, Oct 02


10:00 PM ET/PT, SHO EXTREME
Showtime Championship Boxing: Porter vs. Brook (R)

Fri, Oct 03


1:05 AM ET/PT, SHO EXTREME
All Access: Mayweather vs. Maidana 2- Epilogue
5:30 AM ET/PT, SHO EXTREME
The Franchise: A Season With the San Francisco Giants Episode 4
10:00 PM ET/PT, SHO EXTREME
Inside The NFL: 2014 Week 5
11:00 PM ET/PT, SHO EXTREME
Showtime Championship Boxing: Peterson vs. Matthysse (R)

Sat, Oct 04


3:15 AM ET/PT, SHOWTIME
Inside The NFL: 2014 Week 5
8:00 AM ET/PT, SHOWTIME
Inside The NFL: 2014 Week 5
9:00 AM ET/PT, SHOWTIME
Glena
2:00 PM ET/PT, SHO EXTREME
David Beckham Into The Unknown
7:00 PM ET/PT, SHO EXTREME
Inside The NFL: 2014 Week 5

Sun, Oct 05


5:00 AM ET/PT, SHOWTIME
Glena
8:00 AM ET/PT, SHOWTIME
Inside The NFL: 2014 Week 5

Mon, Oct 06


5:40 AM ET/PT, SHO EXTREME
The Other Shore: The Diana Nyad Story

Tue, Oct 07


4:30 AM ET/PT, SHO EXTREME
The Franchise: A Season With the San Francisco Giants Episode 5
5:00 AM ET/PT, SHO EXTREME
The Franchise: A Season With the San Francisco Giants Episode 6
10:00 PM ET/PT, SHOWTIME
60 Minutes Sports: 60 Minutes Sports
10:00 PM ET/PT, SHO EXTREME
ShoBox: Wilder vs. Liakhovich (R)

Wed, Oct 08


1:45 AM ET/PT, SHOWTIME
60 Minutes Sports: 60 Minutes Sports
5:00 AM ET/PT, SHO EXTREME
The Franchise: A Season With the San Francisco Giants Episode 7
9:00 PM ET/PT, SHO EXTREME
60 Minutes Sports: 60 Minutes Sports
11:00 PM ET/PT, SHO EXTREME
Showtime Championship Boxing: Lara vs. Trout (R)

Thu, Oct 09


4:15 AM ET/PT, SHO EXTREME
The Franchise: A Season With the San Francisco Giants Episode 8
10:00 PM ET/PT, SHO EXTREME
60 Minutes Sports: 60 Minutes Sports
11:00 PM ET/PT, SHO EXTREME
Strikeforce: Overeem vs. Rogers (R)