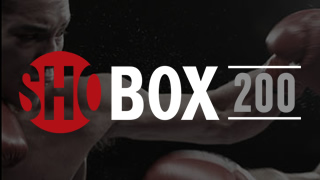 ShoBox 200 Airs Friday
Take a look back at some of the champions to appear on ShoBox: The New Generation.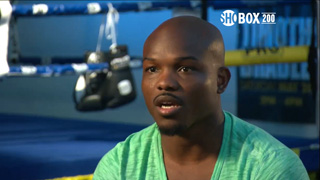 ShoBox 200 Alumni Compilation
Influential fighters who appeared on ShoBox talk about what the series means to them.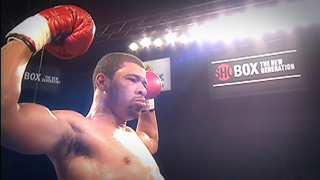 ShoBox: The New Generation Continues To Thrive
13 years and 54 world champions later, we take a look back at the history of ShoBox.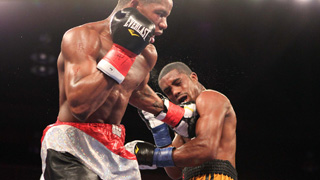 Preview Friday's ShoBox Card
Analyst Steve Farhood breaks down each of the four fights on Friday's card.
Schedule

Sun, Jul 27


10:00 AM ET/PT, SHOWTIME
Jim Rome On Showtime: 307
11:00 AM ET/PT, SHOWTIME
All Access: Canelo vs. Lara - Epilogue
11:30 AM ET/PT, SHOWTIME
David Beckham Into The Unknown
1:00 PM ET/PT, SHOWTIME
60 Minutes Sports: 60 Minutes Sports

Mon, Jul 28


6:30 PM ET/PT, SHO EXTREME
Lenny Cooke
10:00 PM ET/PT, SHO EXTREME
Showtime Championship Boxing: Broner vs. Malignaggi

Tue, Jul 29


2:40 PM ET/PT, SHO EXTREME
Fightville
10:00 PM ET/PT, SHO EXTREME
Showtime Championship Boxing: Perez vs. Agbeko (R)

Wed, Jul 30


10:00 PM ET/PT, SHO EXTREME
ShoBox: Wilder vs. Liakhovich (R)

Thu, Jul 31


10:00 PM ET/PT, SHO EXTREME
ShoBox: Episode 200

Fri, Aug 01


9:50 AM ET/PT, SHOWTIME
The Other Shore: The Diana Nyad Story
10:00 PM ET/PT, SHO EXTREME
Showtime Championship Boxing: Cotto vs. Trout (R)

Sat, Aug 02


11:35 AM ET/PT, SHO EXTREME
LT: The Life & Times