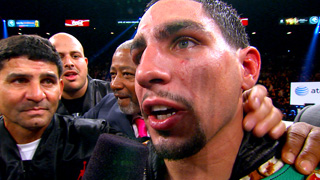 Danny Garcia Returns Aug 9 Against Rod Salka
Unified world champion Danny "Swift" Garcia is one of boxing's brightest stars.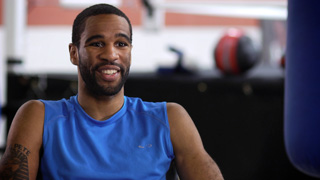 Lamont Peterson Faces Edgar Santana Aug 9
Even by boxing's standards, Lamont Peterson's story is unique and inspirational.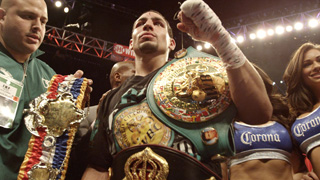 Danny Garcia: I Am A Fighter
Learn more about Danny Garcia's upbringing & his rise from amateur to world champion.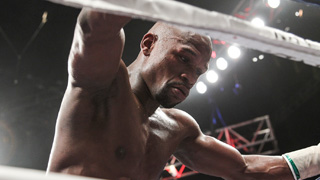 All Access: Mayweather vs. Maidana - Epilogue
Get ready for their Sept. 13 rematch with an All Access look at the first fight.
Schedule

Sun, Aug 03


5:30 AM ET/PT, SHO EXTREME
LT: The Life & Times

Mon, Aug 04


10:00 PM ET/PT, SHO EXTREME
Showtime Championship Boxing: Garcia vs. Judah (R)

Tue, Aug 05


11:00 AM ET/PT, SHO EXTREME
LT: The Life & Times
1:00 PM ET/PT, SHOWTIME
The Other Shore: The Diana Nyad Story
5:00 PM ET/PT, SHO 2
Against the Tide
6:05 PM ET/PT, SHO 2
Venus and Serena
10:00 PM ET/PT, SHO EXTREME
ShoBox: The New Generation

Wed, Aug 06


9:00 PM ET/PT, SHOWTIME
60 Minutes Sports: 60 Minutes Sports
10:00 PM ET/PT, SHO EXTREME
60 Minutes Sports: 60 Minutes Sports
11:00 PM ET/PT, SHOWTIME
60 Minutes Sports: 60 Minutes Sports

Thu, Aug 07


10:00 PM ET/PT, SHO EXTREME
Showtime Championship Boxing: Garcia vs. Matthysse
11:00 PM ET/PT, SHO EXTREME
60 Minutes Sports: 60 Minutes Sports

Fri, Aug 08


3:45 PM ET/PT, SHO EXTREME
All Access: Mayweather vs. Maidana- Epilogue
10:00 PM ET/PT, SHO EXTREME
60 Minutes Sports: 60 Minutes Sports

Sat, Aug 09


8:30 AM ET/PT, SHO 2
The Other Shore: The Diana Nyad Story
9:00 PM ET/PT, SHOWTIME
Showtime Championship Boxing: Garcia vs. Salka