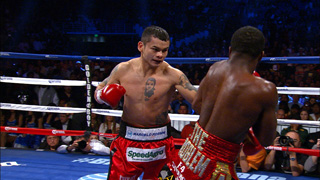 What is Marcos Maidana's most ferocious moment?
Vote and don't miss his chance to shock the world - Saturday, May 3 on Pay-Per-View.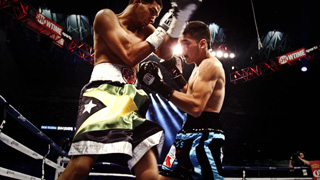 Thurman vs. Diaz: Full Card Preview
Preview the heavy-handed hitters on Saturday's Championship Boxing card.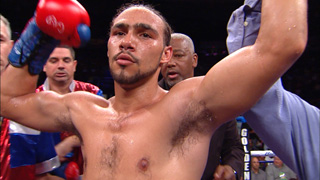 Keith Thurman: I Am a Fighter
Keith Thurman talks about his early days of boxing, his climb to the top & more.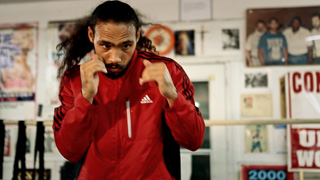 Keith Thurman: Always Looking for the Knockout
Follow Thurman back home and find out where his nickname "One Time" came from.
Schedule

Fri, Apr 25


10:00 PM ET/PT, SHO EXTREME
Showtime Championship Boxing: Thurman vs. Chaves
11:00 PM ET/PT, SHO EXTREME
Showtime Championship Boxing: Thurman vs. Soto Karass
11:45 PM ET/PT, SHO EXTREME
All Access: Mayweather vs. Maidana- Episode 1

Sat, Apr 26


7:15 AM ET/PT, SHO 2
Venus and Serena
6:30 PM ET/PT, SHO EXTREME
All Access: Mayweather vs. Maidana- Episode 1
8:30 PM ET/PT, SHO EXTREME
All Access: Mayweather vs. Maidana- Episode 1
9:00 PM ET/PT, SHOWTIME
All Access: Mayweather vs. Maidana- Episode 2
9:30 PM ET/PT, SHOWTIME
Showtime Championship Boxing: Thurman vs. Diaz

Sun, Apr 27


1:00 AM ET/PT, SHOWTIME
All Access: Mayweather vs. Maidana- Episode 2
2:00 AM ET/PT, SHO EXTREME
Showtime Championship Boxing: Thurman vs. Diaz
5:30 AM ET/PT, SHO EXTREME
All Access: Mayweather vs. Maidana- Episode 2
9:00 AM ET/PT, SHOWTIME
Showtime Championship Boxing: Thurman vs. Diaz
12:30 PM ET/PT, SHOWTIME
All Access: Mayweather vs. Maidana- Episode 2
1:00 PM ET/PT, SHOWTIME
Jim Rome On Showtime: 304

Mon, Apr 28


4:30 AM ET/PT, SHO EXTREME
Fightville
6:00 PM ET/PT, SHO EXTREME
All Access: Mayweather vs. Maidana- Episode 2
10:00 PM ET/PT, SHO EXTREME
Showtime Championship Boxing: Mayweather vs. Canelo
11:00 PM ET/PT, SHO EXTREME
All Access: Mayweather vs. Maidana- Episode 2
11:30 PM ET/PT, SHO EXTREME
Showtime Championship Boxing: Mayweather vs. Guerrero

Tue, Apr 29


10:00 PM ET/PT, SHO EXTREME
Showtime Championship Boxing: Thurman vs. Diaz

Wed, Apr 30


1:30 AM ET/PT, SHO EXTREME
All Access: Mayweather vs. Maidana- Episode 2
2:20 AM ET/PT, SHOWTIME
Jim Rome On Showtime: 304
11:35 AM ET/PT, SHO EXTREME
On the Shoulders of Giants
9:00 PM ET/PT, SHOWTIME
All Access: Mayweather vs. Maidana- Episode 1
9:30 PM ET/PT, SHOWTIME
All Access: Mayweather vs. Maidana- Episode 2
10:00 PM ET/PT, SHOWTIME
All Access: Mayweather vs. Maidana- Episode 3
11:30 PM ET/PT, SHO EXTREME
Showtime Championship Boxing: Maidana vs. Lopez

Thu, May 01


12:00 AM ET/PT, SHO EXTREME
All Access: Mayweather vs. Maidana- Episode 3
10:00 PM ET/PT, SHO EXTREME
All Access: Mayweather vs. Maidana- Episode 3
10:30 PM ET/PT, SHO EXTREME
Showtime Championship Boxing: Maidana vs. Soto Karass