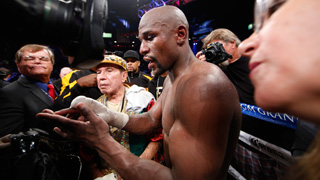 All Access: Mayweather vs. Maidana 2 - Epilogue
Our cameras offer a unique glimpse into the drama & controversy surrounding Mayhem.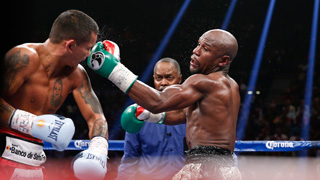 Mayweather Remains Unbeaten
After 24 rounds with Marcos Maidana, Floyd Mayweather is still the undisputed champ.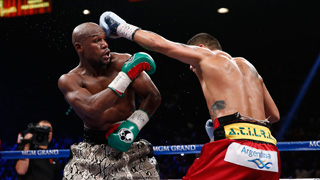 Mayhem: Fight Night Photos
Check out the photos from the rematch between Floyd Mayweather & Marcos Maidana.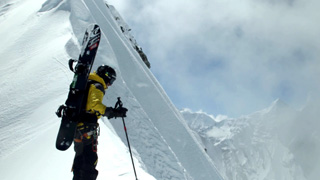 No Fall Zone - 60 Minutes Sports Full Segment
Jeremy Jones' wild rides on some on the steepest mountains inspired a generation.
Schedule

Mon, Sep 22


10:00 PM ET/PT, SHO EXTREME
Showtime Championship Boxing: Mayweather vs. Maidana II DB
11:45 PM ET/PT, SHO EXTREME
All Access: Mayweather vs. Maidana 2- Epilogue

Tue, Sep 23


9:00 PM ET/PT, SHOWTIME
Inside The NFL: 2014 Week 4
10:00 PM ET/PT, SHO EXTREME
Strikeforce: Melendez vs. Kato (R)
11:00 PM ET/PT, SHOWTIME
Inside The NFL: 2014 Week 4

Wed, Sep 24


12:30 AM ET/PT, SHOWTIME
All Access: Mayweather vs. Maidana 2- Epilogue
8:00 PM ET/PT, SHOWTIME
Inside The NFL: 2014 Week 4
10:00 PM ET/PT, SHO EXTREME
Inside The NFL: 2014 Week 4
11:00 PM ET/PT, SHOWTIME
Inside The NFL: 2014 Week 4
11:00 PM ET/PT, SHO EXTREME
Showtime Championship Boxing: Castillo vs. Corrales I (R)

Thu, Sep 25


12:00 AM ET/PT, SHOWTIME
Jim Rome On Showtime: 308
6:05 AM ET/PT, SHO EXTREME
All Access: Mayweather vs. Maidana 2- Epilogue
6:40 AM ET/PT, SHO EXTREME
Venus and Serena
1:00 PM ET/PT, SHO EXTREME
Inside The NFL: 2014 Week 4
8:00 PM ET/PT, SHOWTIME
Glena
9:30 PM ET/PT, SHOWTIME
All Access: Mayweather vs. Maidana 2- Epilogue
10:00 PM ET/PT, SHO EXTREME
Showtime Championship Boxing: Guerrero vs. Kamegai (R)

Fri, Sep 26


5:00 AM ET/PT, SHOWTIME
Against the Tide
1:00 PM ET/PT, SHO EXTREME
Fightville
10:00 PM ET/PT, SHO EXTREME
Inside The NFL: 2014 Week 4

Sat, Sep 27


2:30 AM ET/PT, SHOWTIME
Inside The NFL: 2014 Week 4
8:00 AM ET/PT, SHOWTIME
Inside The NFL: 2014 Week 4
7:00 PM ET/PT, SHO EXTREME
Inside The NFL: 2014 Week 4

Sun, Sep 28


8:00 AM ET/PT, SHOWTIME
Inside The NFL: 2014 Week 4
8:00 PM ET/PT, SHO 2
Glena
9:30 PM ET/PT, SHO 2
David Beckham Into The Unknown