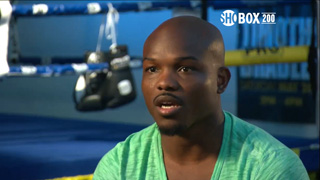 ShoBox 200 Alumni Compilation
Influential fighters who appeared on ShoBox talk about what the series means to them.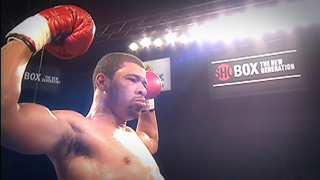 ShoBox 200 this Friday
13 years and 54 world champions later, we take a look back at the history of ShoBox.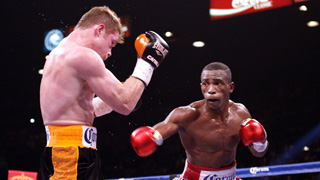 All Access: Canelo vs. Lara - Epilogue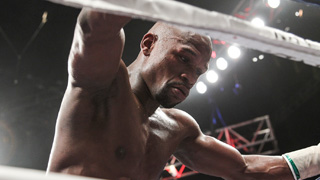 All Access: Mayweather vs. Maidana - Epilogue
Get ready for their Sept. 13 rematch with an All Access look at the first fight.
Schedule

Tue, Jul 22


10:00 PM ET/PT, SHO EXTREME
Showtime Championship Boxing: Canelo vs. Lara DB

Wed, Jul 23


12:00 AM ET/PT, SHO EXTREME
All Access: Canelo vs. Lara - Epilogue
1:00 AM ET/PT, SHO EXTREME
All Access: Canelo vs. Lara - Epilogue
9:30 PM ET/PT, SHO 2
David Beckham Into The Unknown
11:05 PM ET/PT, SHO 2
Jim Rome On Showtime: 307

Thu, Jul 24


11:30 PM ET/PT, SHO EXTREME
All Access: Canelo vs. Lara - Epilogue

Fri, Jul 25


4:30 AM ET/PT, SHOWTIME
Jim Rome On Showtime: 307
2:20 PM ET/PT, SHOWTIME
All Access: Canelo vs. Lara - Epilogue
6:20 PM ET/PT, SHO EXTREME
Lenny Cooke
10:00 PM ET/PT, SHOWTIME
ShoBox: Episode 200
10:00 PM ET/PT, SHO EXTREME
60 Minutes Sports: 60 Minutes Sports

Sat, Jul 26


2:00 AM ET/PT, SHO EXTREME
ShoBox: Episode 200
12:00 PM ET/PT, SHOWTIME
Jim Rome On Showtime: 307

Sun, Jul 27


10:00 AM ET/PT, SHOWTIME
Jim Rome On Showtime: 307
11:00 AM ET/PT, SHOWTIME
All Access: Canelo vs. Lara - Epilogue
11:30 AM ET/PT, SHOWTIME
David Beckham Into The Unknown
1:00 PM ET/PT, SHOWTIME
60 Minutes Sports: 60 Minutes Sports

Mon, Jul 28


6:30 PM ET/PT, SHO EXTREME
Lenny Cooke
10:00 PM ET/PT, SHO EXTREME
Showtime Championship Boxing: Broner vs. Malignaggi

Tue, Jul 29


2:40 PM ET/PT, SHO EXTREME
Fightville
10:00 PM ET/PT, SHO EXTREME
Showtime Championship Boxing: Perez vs. Agbeko (R)