A Showtime Original Series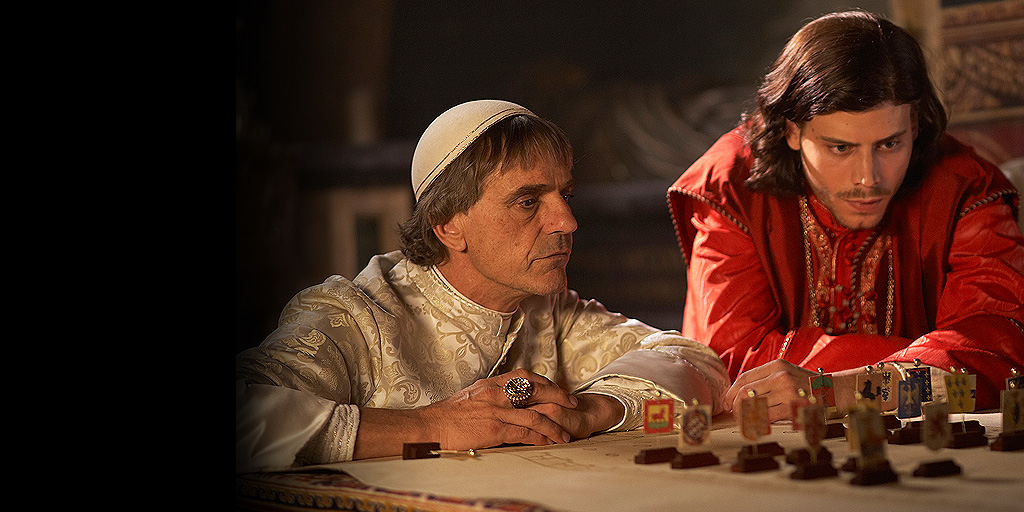 ABOUT THE SERIES
Oscar® winner Jeremy Irons stars in THE BORGIAS, the saga of history's most infamous crime family. Conspiring with his ruthless sons Cesare and Juan and poisonously seductive daughter Lucrezia, the charismatic Rodrigo Borgia will let nothing and no one stand in the way of his relentless quest for wealth and power. Mercilessly cruel and defiantly decadent, intimidation and murder are his weapons of choice in his scandalous ascension to the papacy in Renaissance-era Italy.
What Happened Last Season?
Pope Alexander survives an assassination attempt and comes back stronger than ever; Cesare defends Rome and his family against Caterina Sforza and and fights to prove himself to his father, while drawing closer to Lucrezia.
To get up to date on storylines, check out episode summaries and show scenes.