A Showtime Original Series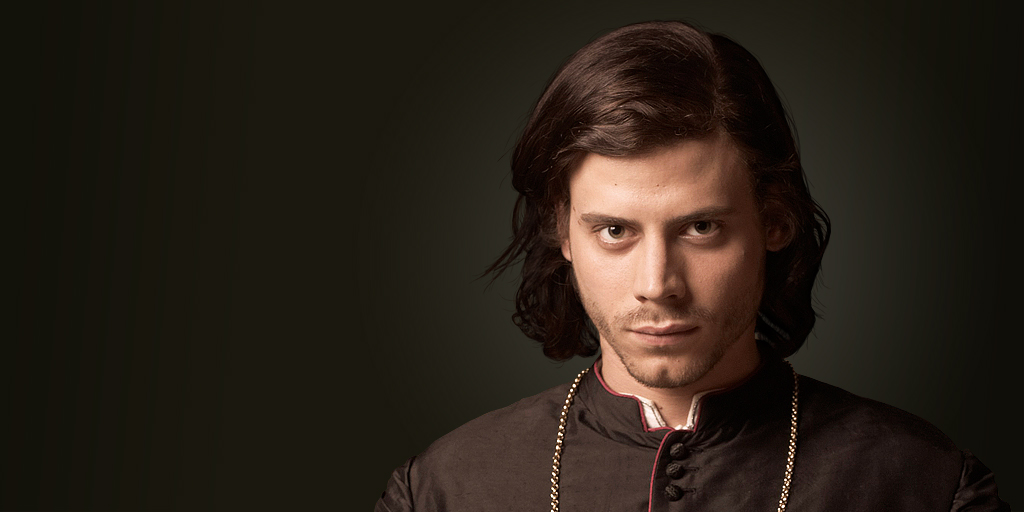 Cesare Borgia
Forced into the priesthood by his father, Cesare is, in reality, violent, dashing, and cavalier. He serves as his father's consigliere, and carries out the most heinous atrocities to advance the family's cause. He proves his military and strategic prowess again and again, helping his father amass tremendous wealth and power. While devoted to his sister and mother, Cesare has a bitter rivalry with his brother Juan, causing him to commit the ultimate crime, thus threatening the very foundation of the Borgias' power.


Francois Arnaud
François Arnaud was born in Montreal, Quebec. At the age of 19, he attended the prestigious Conservatoire National d'Art Dramatique de Montreal for three years. During this time, he and other classmates founded a theatre company for young audiences called Theatre Juré Craché, which toured in France in the summer of 2007. During that same year, he soon landed a co-starring role as Marc-Andre in the television comedy TAXI 0-22 opposite Patrick Huard as his father. He was then cast in the play MOLIERE for the Shakespeare in the Park touring company. Arnaud has also appeared in AWAKE & SINGE, L'HEURE DU LYNX, and works by Goldoni at Théâtre du Nouveau Monde.

In 2009, he starred in the film LES GRANDES CHALEURS (Heat Waves), an adaptation of a play by Michel Marc Bouchard. In 2010, he starred in a film called I KILLED MY MOTHER directed by Xavier Dolan and was awarded the Vancouver Film Critics award for Best Supporting Actor. That same year, he was nominated for a Gemini Award as Best Actor in a Dramatic Series for his role of Theo in the drama YAMASKA, a long-running, one-hour television series starring Anne Marie Cadieux and Elise Guilbaut.