A Showtime Original Series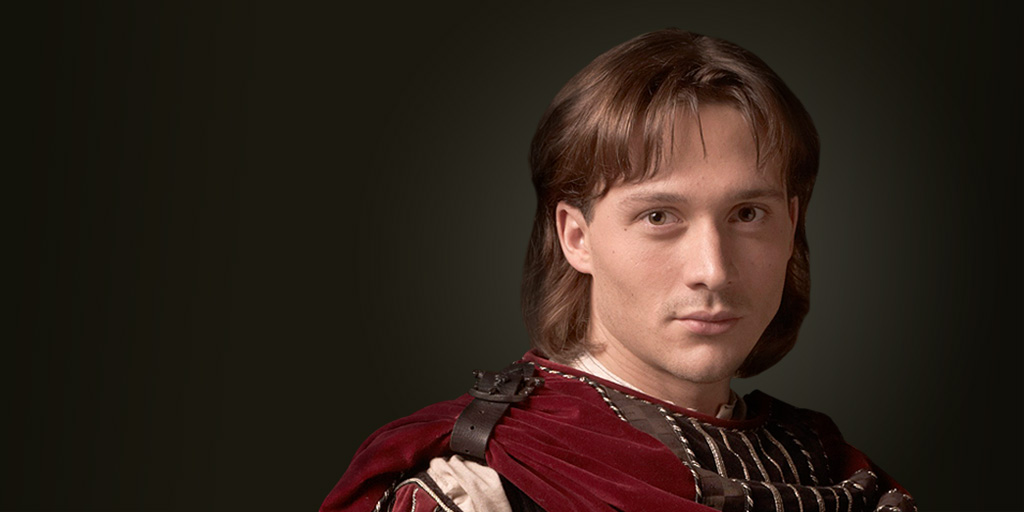 Juan Borgia
As the head of the papal armies, favored son Juan is filled with swagger and bravado, but he is really a hopeless coward. More interested in the brothels and taverns of Rome than in defending his family, Juan nonetheless resents his brother Cesare, the more apt warrior son. Juan's ineptitude on the battlefield and misplaced familial pride lead to his extreme alienation from his furious and disgusted siblings, and ultimately to an untimely fate.


David Oakes
Since graduating from the Bristol Old Vic Theatre School in 2007, David Oakes has worked on a number of exciting projects. Last year, he starred in the award-winning Starz/Channel 4 mini-series PILLARS OF THE EARTH, based on Ken Follett's novel of the same name. Later this year, he will star as the lead in the horror film TRUTH OR DARE, and make a cameo appearance in WORLD WITHOUT END, the sequel to PILLARS OF THE EARTH. Oakes' other film credits include the short FACES OF CHANGE; the feature film PORTRAIT OF A SERIAL WINNER and recently, he produced his first short film, WHO SHALL I PLAY WITH NOW?, which will be released later this year.
In television, Oakes has also appeared in HENRY VIII: MIND OF A TYRANT, WALTER'S WAR, TRINITY, and BONEKICKERS. On stage, he recently performed at the Orange Tree Theatre in THREE FARCES, by the theatre company he co-founded, Dog Ate Cake, dedicated to re-interpreting Victorian farce and undiscovered comedy. His past theatre credits include ALL THE LITTLE THINGS WE'VE CRUSHED, JOURNEY'S END (one of The Daily Telegraph's Top 10 shows of 2008); MARY STUART; Kevin Spacey's 24 HOUR PLAYS at the Old Vic; LOVE'S LABOUR'S LOST and MUCH ADO ABOUT NOTHING, for Shakespeare's Globe and the Royal Shakespeare Company respectively; Eric Schlosser's WE THE PEOPLE; and THE WIND IN THE WILLOWS. He has also directed and created shows for various festivals, as well as assisting in other works at the Birmingham Repertory Theatre and Manchester's Contact Theatre.