A Showtime Original Series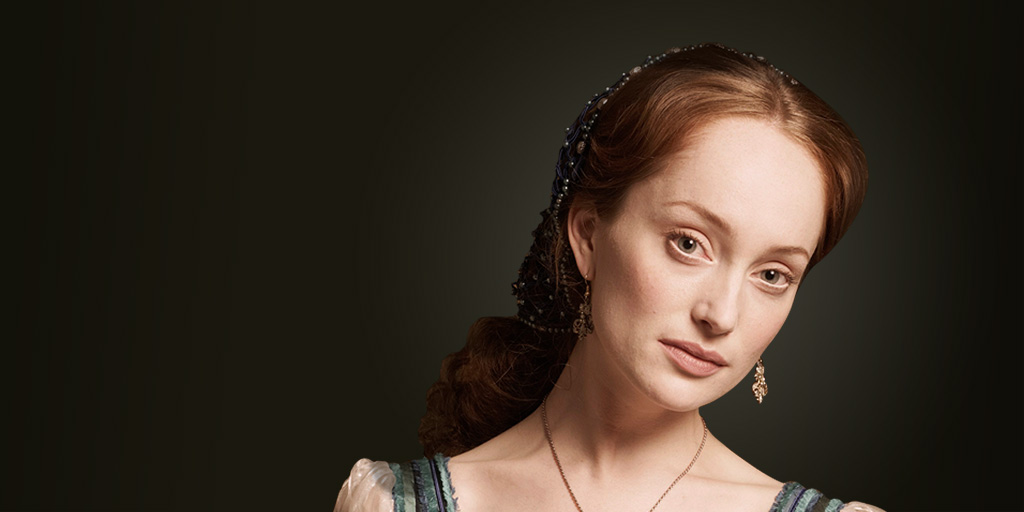 Giulia Farnese
The ravishing temptress who came to the Pope seeking redemption and ended up in his bed, Giulia quickly uses her new elevated position to amass power and influence of her own. She befriends Lucrezia and ultimately even Vanozza. She uses these alliances to help establish and strengthen the church's charitable works, a deed that will secure the Pope's legacy.
Lotte Verbeek
Most recently, Lotte Verbeek was seen in Mike Figgis' psychological thriller SUSPENSION OF DISBELIEF, which premiered at the 2012 Rome Film Festival and was nominated for the CinemaXXI Award. She also starred in the Lemming Film production IN YOUR NAME, anticipated for release in 2014. In 2009, she earned a European Academy Award nomination for Best Actress for her performance in NOTHING PERSONAL, opposite Stephen Rea. In addition, she was chosen as one of Europe's Shooting Stars and won the Best Actress Award at the International Film Festivals of Locarno and Marrakech, as well as nominated for a Golden Calf for Best Actress by the Netherlands Film Festival. On television, she won the Best Actress Award at the Monte Carlo TV Film Festival for her work in the Italian mini-series THE QUEENS OF SWING. In 2007, she won her first leading role in the feature film LEFT, in which she played five different characters. The film was awarded a Silver Melies in Sweden.

Born in Holland, Verbeek professionally trained at the Amsterdam Academy of Dramatic Arts, as well as at the Amsterdam Academy of Jazz/Musical Theatre and Dance. During her training at the Academy of Dramatic Arts, she was cast as the lead in the television drama series, MOES.