A Showtime Original Series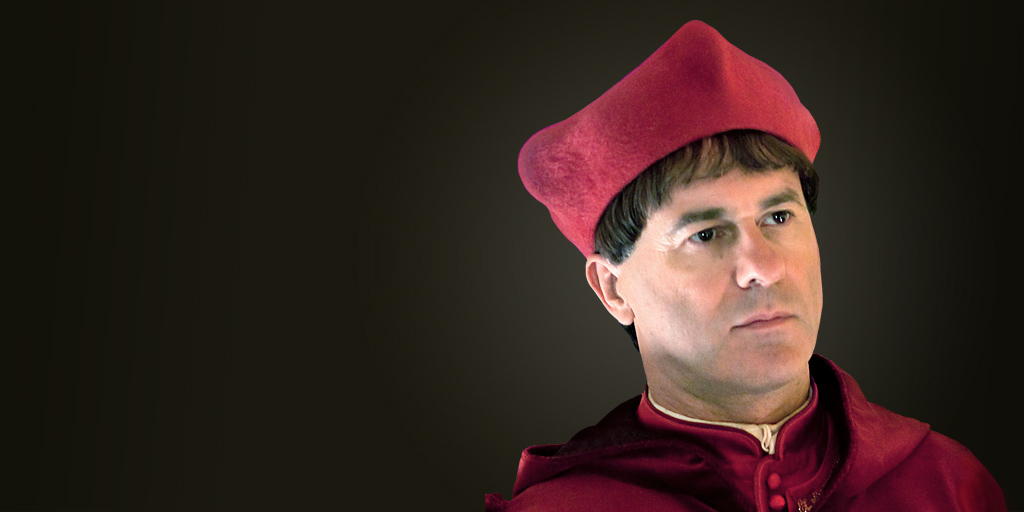 Cardinal Ascanio Sforza
One of the Borgias' most trusted confidantes also happens to be a Sforza, Catherina's cousin. With the two families locked in a dangerous power struggle, the good cardinal just might be the key to its resolution, depending on which side he chooses to take.


Peter Sullivan
Peter Sullivan was brought up in a political family and was originally expected to be a lawyer and politician, but after seeing a bio-pic about James Dean, he secretly auditioned for drama school and only told his parents a week before term started. After Central, he trained in New York under Uta Hagen and then joined the Catalan theatre group La Fura Dels Baus.

On the afternoon the Berlin Wall came down, he was at the movies watching Emir Kusturica's THE TIME OF THE GYPSIES and promptly pursued a career in theatre. He was asked to join the National Theatre by Deborah Warner and has since worked with David Hare, Trevor Nunn, Tom Stoppard, Richard Eyre and in the award winning films CONSPIRACY, HANCOCK & JOAN, SEX TRAFFIC, and STATE OF PLAY. His television credits include THE THICK OF IT, MI-5, THE PASSION, and most recently the Emmy nominated, THE HOUR.