Guest Stars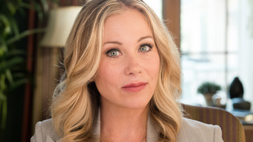 JENNY BOLOGNA
Christina Applegate
Christina Applegate appears as Jenny Bologna, a "fixer" from Boston, who offers to do damage control for Fiona, and reveals a troubling secret that upends Fiona's world.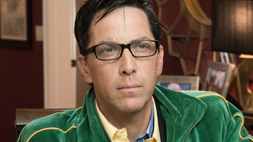 JEROME SOKOLOFF
Dan Bucatinsky
Dan Bucatinsky is back as Jerome Sokoloff, Fiona's former assistant, who now finds himself in charge of little Angus Clarke's enormous trust.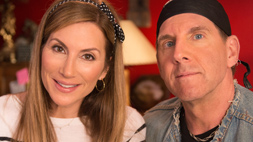 JACQUES AND BETSY KAMOSE
Tim Bagley and Julie Claire
Tim Bagley is back as Fiona's ex-flame Richard Pratt, now Jacques Kamose. He and his wife Betsy, played by Julie Claire, are in witness protection, but they make contact when Betsy is asked to testify.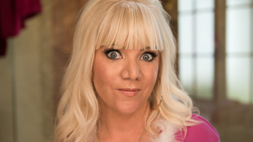 GINA SPINKS
Jennifer Elise Cox
Jennifer Elise Cox returns as Gina Spinks, Fiona's former co-worker. Gina is now bored, living off her son's trust fund. She turns to Fiona for help in occupying her time.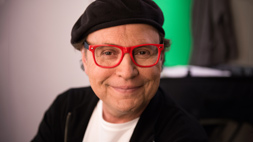 GARRETH PINK
Billy Crystal
Billy Crystal is back as Garreth Pink, a publicist who is starting to regret his decision to marry Fiona's mother Putsy.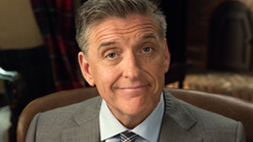 EWAN CLARKE
Craig Ferguson
Craig Ferguson appears as Ewan Clarke, the late Austen Clarke's brother, whom Fiona tries to manipulate into giving her control of baby Angus's fortune.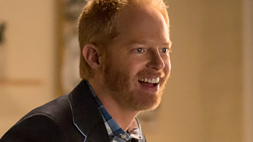 STEVE OLSON
Jesse Tyler Ferguson
Jesse Tyler Ferguson is Steve Olson, a patient of Fiona's who has just won the lottery and is paranoid that everyone wants his money.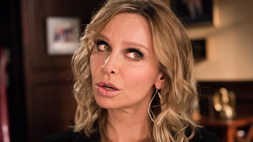 APRIL KEATING
Calista Flockhart
Calista Flockhart plays April Keating, Kip's new law clerk, who may have a devotion to her boss that goes beyond simple dedication.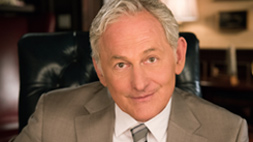 KIP WALLICE
Victor Garber
Victor Garber continues as Kip Wallice, Fiona's husband. Kip's career is on the rise with a new Superior Court judgeship, but is he thankful to have Fiona on his arm?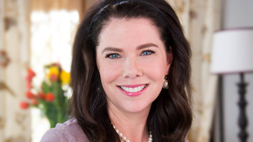 GRACE TIVERTON
Lauren Graham
Lauren Graham plays Grace Tiverton, Fiona's socially connected neighbor who will do anything to keep Fiona in her inner circle.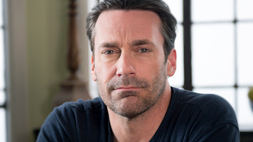 JEB MASTERS
Jon Hamm
Jon Hamm plays New York voice actor Jeb Masters, a new client of Fiona's, who has a knack for making older women blush.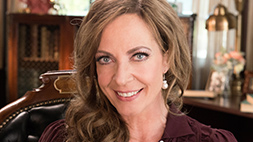 JUDITH FRICK
Allison Janney
Allison Janney plays Judith Frick, the headmistress of an elite girls school in DC. She turns to Fiona for wedding night advice.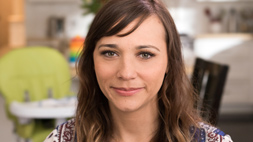 HAYLEY FELDMAN-TATE
Rashida Jones
Rashida Jones returns as Hayley, the wife of Fiona's former assistant Jerome. Haley is back from an extended stay in Bali ready to mend fences with Fiona, but her act of goodwill forever tarnishes her husband.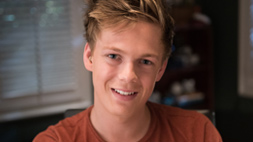 CASPAR LEE
Caspar Lee
Caspar Lee, YouTube sensation, appears as himself. He calls to revoke Fiona's auction-won makeover with Nina Garcia and offer her something else instead.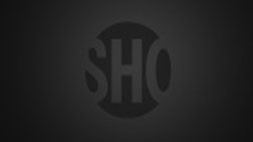 MAYA GANESH
Gwyneth Paltrow
Gwyneth Paltrow makes a multi-episode appearance as Maya Ganesh, a spiritual guru with serious anger issues.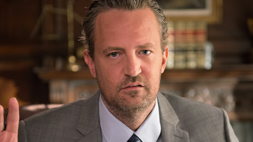 TYLER BISHOP
Matthew Perry
Matthew Perry is Tyler Bishop, a lawyer and pathological liar, who turns to Fiona for help.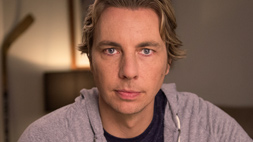 ABEL JANS
Dax Shepard
Dax Shepard appears as Abel Jans, Fiona's biggest fan, who wants to finally experience the modality of Web Therapy for himself.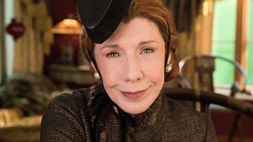 PUTSY HODGE
Lily Tomlin
Lily Tomlin is back as Fiona's unpredictable Bostonian mother Putsy Hodge, whose competing online therapy business and best-selling book are a thorn in Fiona's side.