Guest Stars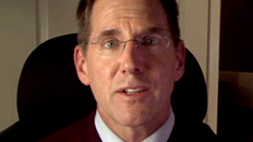 RICHARD PRATT
Tim Bagley
Tim Bagley is back as Fiona's ex-flame Richard Pratt. Fiona has to get Richard to cooperate with her investigation to clear her name while steering clear of Richard's new wife - Fiona's nemesis Robin Griner - but his new shady job keeps him busy.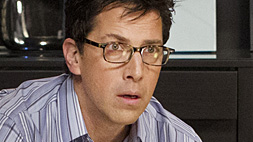 JEROME SOKOLOFF
Dan Bucatinsky
Dan Bucatinsky continues as Jerome Sokoloff, Fiona's assistant and ghostwriter, who defects to work for Fiona's mother, and who keeps "borrowing" Fiona's New York apartment to house his increasingly hard-to-handle wife.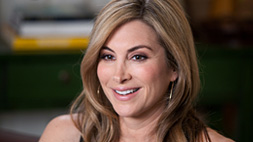 ROBIN GRINER
Julie Claire
Julie Claire is back as Robin Griner, Kip Wallice's manipulative former fling, who is now married to Richard Pratt and determined to thwart Fiona at every turn.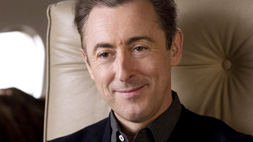 AUSTEN CLARKE
Alan Cumming
Alan Cumming returns as Scottish billionaire media magnate Austen Clarke. Although still in love with Fiona, Austen must marry Fiona's ditsy former assistant Gina Spinks to obtain a legal heir to his empire.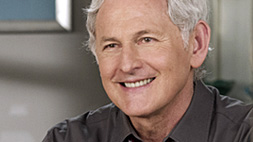 KIP WALLICE
Victor Garber
Victor Garber continues as Kip Wallice, Fiona's husband, a lawyer and former congressional hopeful, whose botched campaign and affair with his campaign manager, Ben Tomlund, gets Fiona in hot water.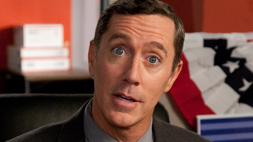 BEN TOMLUND
Michael McDonald
Michael McDonald returns as Ben Tomlund, Kip's lover and former campaign manager, whose unabashed resentment of Fiona causes her much grief.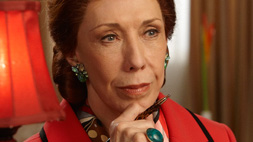 PUTSY HODGE
Lily Tomlin
Lily Tomlin is back as Fiona's unpredictable Bostonian mother Putsy Hodge, whose competing online therapy business is wildly successful and threatens Fiona's professional viability.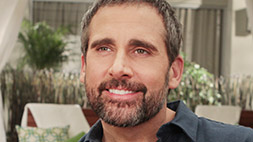 JACKSON PICKETT
Steve Carell
Steve Carell plays Jackson Pickett, with whom Fiona has an affair with while on vacation in Laguna. She believes he is a poor salesperson at a conference, but she discovers, much to her alarm, that he's something far more powerful - and threatening.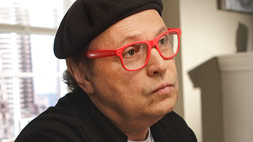 GARRETH PINKE
Billy Crystal
Billy Crystal plays Garreth Pinke, a publicist who is handling the book that Fiona "co-wrote" with her mother Putsy, whose opinion of Fiona's P.R. skills is withering.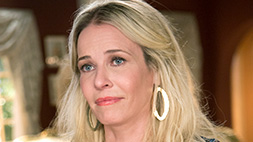 CHRIS ENDICOTT
Chelsea Handler
Chelsea Handler is Chris Endicott, Fiona's first husband, who has since undergone gender reassignment therapy and is now a woman. Chris contacts Fiona after twenty years to demand repayment of alimony that Fiona has been collecting while married to Kip.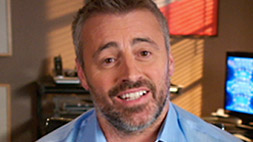 NICK JERICHO
Matt LeBlanc
Matt LeBlanc plays Nick Jericho, a patient who seeks Fiona's help overcoming his online gambling addiction before his wife intervenes.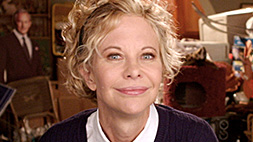 KAREN SHARPE
Meg Ryan
Meg Ryan is Karen Sharpe, a hoarder/collector obsessed with Fiona's husband, Kip Wallice.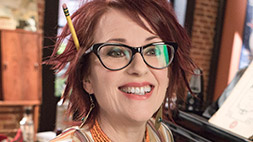 FRANNY MARSHALL
Megan Mullally
Megan Mullally plays Franny Marshall, the composer/lyricist hired to write the fairly terrible songs for the Broadway musical based on Fiona's memoir.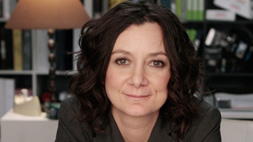 SYLVIE FRANK
Sara Gilbert
Sara Gilbert plays Sylvie Frank, a product placement/marketing specialist who's at the end of her rope. She comes to Fiona for help, and Fiona, as usual, helps herself...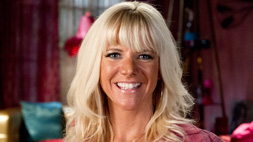 GINA SPINKS
Jennifer Elise Cox
Jennifer Elise Cox returns as Gina Spinks, Fiona's former co-worker. Gina managed to get herself pregnant by Austen Clarke, who feels he's now obligated to marry her, much to Fiona's dismay.